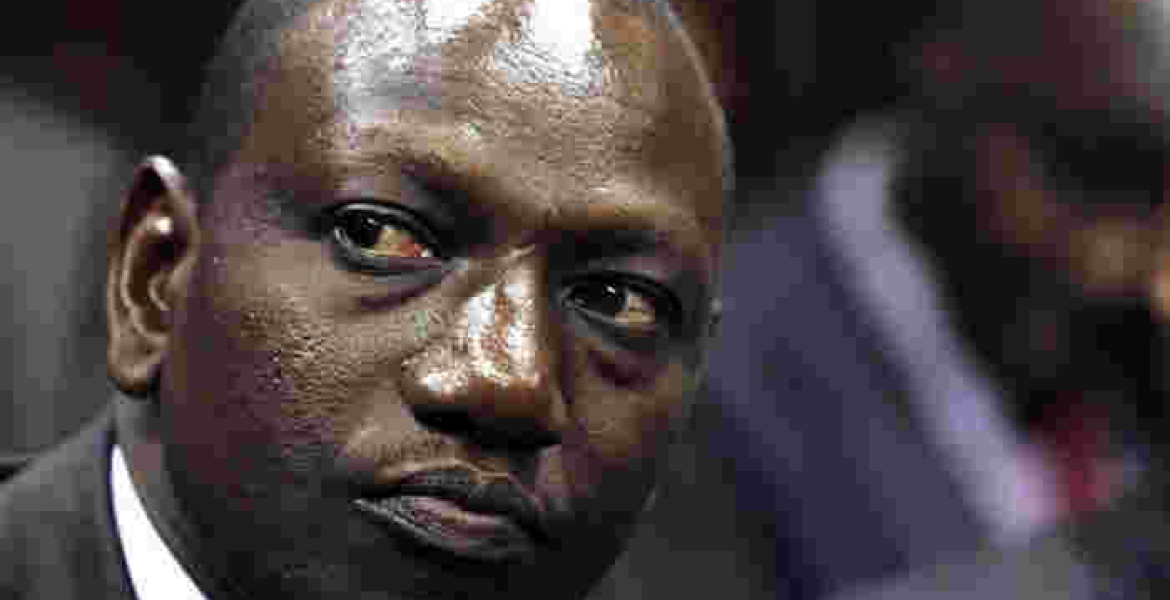 Deputy President William Ruto has reacted to the latest Ipsos Synovate opinion poll ranking him the most corrupt Kenyan leader.
In a statement dispatched to newsrooms by his spokesman David Mugonyi, the Deputy President linked the report to 2022 succession politics.
Ruto, who is seeking to succeed President Uhuru Kenyatta in 2022, claimed the survey is sponsored by his political rivals with an aim of swaying the public ahead of the election.
"The opinion was paid for by the political detractors of the DP who think this will help their course to the presidency. The findings are part of the political scheme by the usual failures because how do you measure perception?" the statement read.
He added: "The so-called survey used data that is too politically correlated to be meaningful. At a time when people are so desperate that they want to amend the Constitution to bar the DP from running for the presidency, it should not shock anyone that a survey like this would be concocted."
Releasing the report on Wednesday, IPSOS Research Analyst Tom Wolf said participants mentioned Deputy President William Ruto and Waiguru as the most corrupt leaders.
"Whereas former CS for Devolution and now Kirinyaga Governor Anne Waiguru receives the most mentions in terms of being associated with a particular locus of corruption (the NYS), Deputy President William Ruto receives the most mentions in terms of "current and past leaders" perceived to be (or to have been) corrupt," reads the survey report.
Ruto was polled as the most corrupt at 33 percent followed by Waiguru at 31 percent. The survey was conducted between July 25th and August 2nd with a sample size of 2016. 
Speaking to the press, Waiguru said she will be suing the research company for running a smear campaign against her.
"I have had enough," she said. "Ipsos is being used by politicians to taint my name because they are worried about 2022. They have seen that Kirinyaga County is progressing and they are upset."