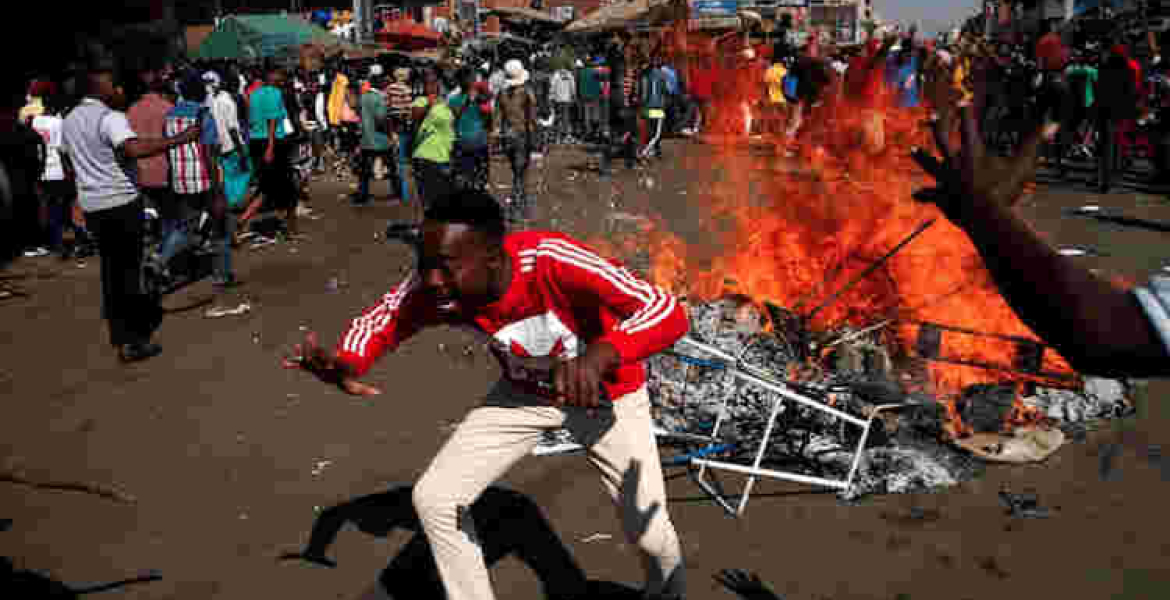 Zimbabwe police are tracking opposition leader Raila Odinga's aide Silas Jakakimba over his alleged involvement in chaos that rocked the country's capital Harare after last week elections.
Zimbabwe's Sunday Mail reports that police in the country are seeking to interrogate Jakakimba over the poll protests.
Things turned ugly in Harare after supporters of the opposition's Movement for Democratic Change Alliance candidate Nelson Chamisa marched to the streets to protest election results.
During the protests, Chamisa's supporters attempted to break into the Rainbow Towers, where the Zimbabwe Electoral Commission (ZEC) national tallying centre was based.
"The Zimbabwe Republic Police is keen to interview Silas Jakakimba, a Kenyan national in connection with the disturbances which occurred in Harare on 1 August 2018."Zimbabwe Police Chief Spokesperson Senior Assistant Commissioner Charity Charamba said in a statement.
However, reacting to the reports Jakakimba said he was in Harare for three days and returned to Kenya on Tuesday before violence broke out.
"When I left, Harare was normal, folks warm and welcoming, streets busy and skies clear-blue," said Jakakimba.
Jakakimba further stated that he did not work for MDC Alliance nor its presidential candidate Nelson Chamisa. Jakakimba said Raila sent him to the South African nation to pass his goodwill message to Chamisa at MDC's final public rally at Freedom Square in Harare.
"If you check YouTube footage of the last Harare MDC rally, you will notice Nelson Chamisa informing the mammoth crowd that the alliance is pleased to welcome goodwill message from Hon. Raila Odinga of Kenya, ably represented here by my friend and brother Silas Jakakimba," he added.
Raila has close ties with the Zimbabwe biggest opposition party and was a close friend of the late opposition leader Morgan Tsvangirai.