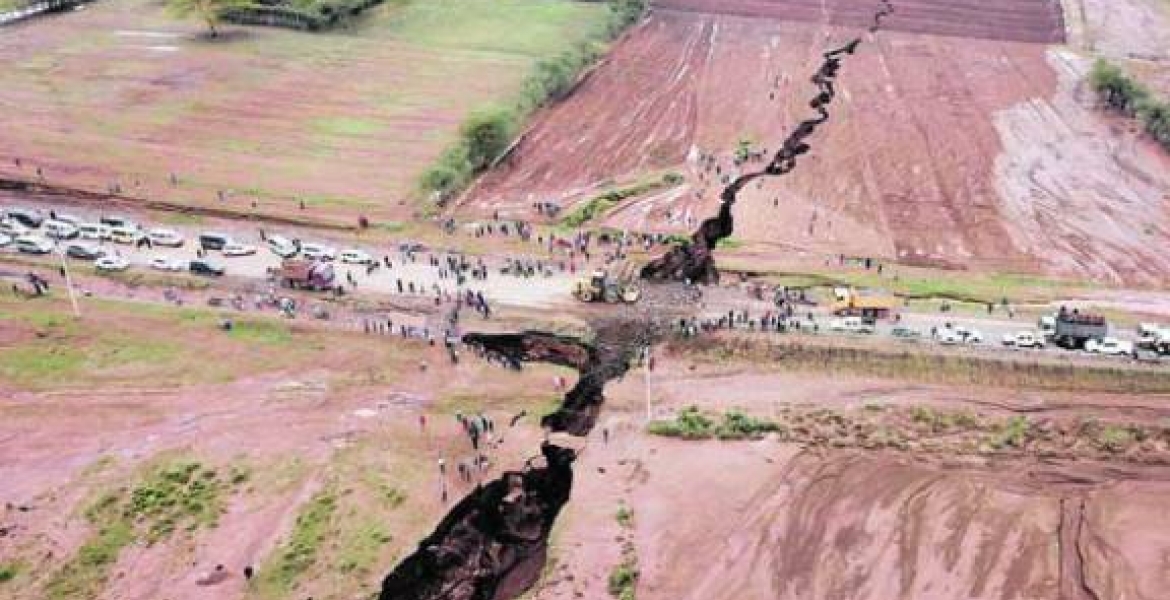 A section of Rift Valley is slowly splitting in what geologists say is as a result of massive earth movements, coming after deep fissures occurred in Narok County.
Over the past two weeks, a tear of up to 50 meters deep and 20 meters wide occurred along the Mai-Mahiu-Narok highway, rendering the road impassable.
Geologists say that Kenya, Somali, Tanzania and half of Ethiopia could separate from the African continent to form a new continent dubbed the Somali Plate in the next 50 million years.
The Great Rift Valley runs from the Horn of Africa-Somalia all the way to south of the continent in Mozambique.
Speaking to Daily Nation, Geologist David Adede said: "The valley has a history of tectonic and volcanic activities."
"Whereas the rift has remained tectonically inactive in the recent past, there could be movements deep within the Earth's crust that have resulted in zones of weakness extending all the way to the surface," he said.
Adede added: "You cannot stop a geological process because it occurs from deep within the crust of the Earth."
The fissure in Suswa area has so far displaced several families after it ran through their compounds.
One of the victim, 72-year-old Mary Wambui said "staying here is like courting death". She said her family was taking dinner last Monday when the earth suddenly cracked beneath their feet, splitting their home into two.