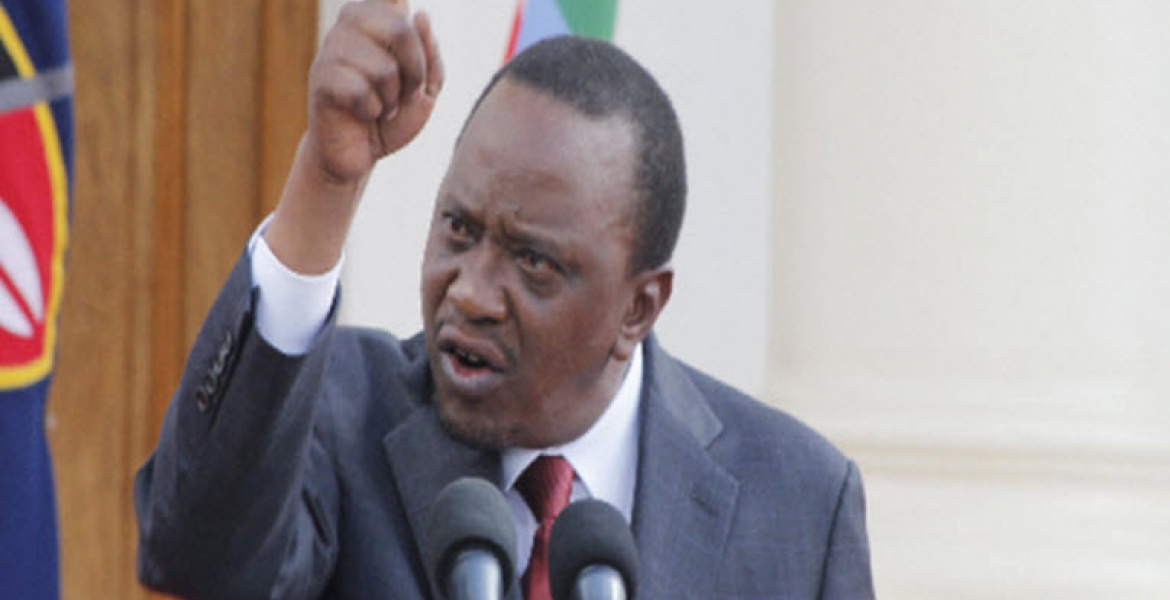 President Kenyatta on Thursday issued a stern warning to those calling for secession of some parts of the country, noting that his administration will jealously guard Kenya's territorial integrity.
Speaking at the Diani Reef Hotel in Kwale County when he officially opened an induction meeting for governors and deputy governors, the head of state stated that all leaders must endeavor to unite the country regardless of their political inclination.
"We will and shall not entertain any language or any action that either threatens the territorial integrity of our nation or that threatens life and property," warned Kenyatta.
He continued: "Those who wish to operate outside that order can expect nothing else than to be dealt with firmly."
The President, who was flanked by former Ghanaian President John Mahama, said he was ready to work with all governors irrespective of their political affiliation.
"I extend hand of friendship and partnership to all."
He said: "Our people did not elect us to be divisive. They did not elect us to engage in politics. Ours is an executive role. Ours is to deliver on our aspirations and on that I am opened to dialogue so that we can achieve those objectives."