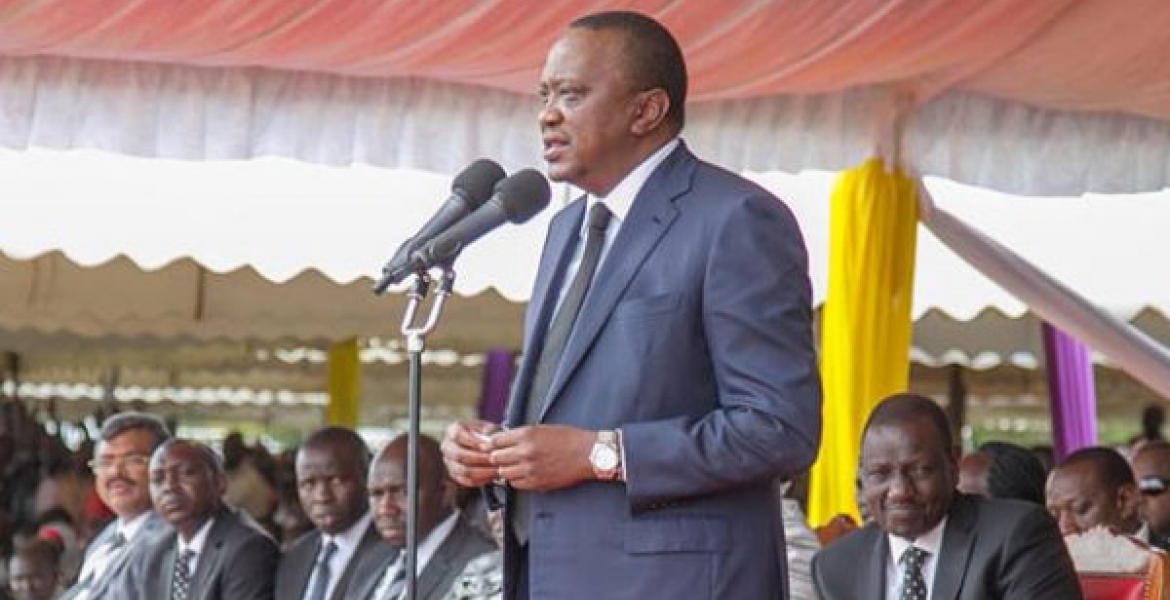 President Uhuru Kenyatta has called on Kenyans to co-exist peacefully with one another for the greater good of the country.
Speaking on Saturday when he joined thousands of mourners during the burial ceremony of the late Eldoret Catholic Diocese Bishop Cornelius Korir at Eldoret Sports Club grounds, President Uhuru said that Kenyans can emulate the late Bishop by being instruments of peace.
"Let us all today reflect in the life of this great man and agree that we all can leave here today and each one of us becomes an instrument of peace by remembering that we're each other's keeper and we have no other country, therefore, we must learn to work together and always maintain peace," President Kenyatta said during the mass conducted by Cardinal John Njue and Apostolic Nuncio.
Bishop Korir passed away Monday in Eldoret last week following a short illness.
The President also re-assured of his commitment to respecting the rule of law even as the country awaits the Supreme Court to hear and determine petitions challenging October 26th repeat presidential election.
"For the first time in Africa, we are showing our maturity as a nation. That yes we can disagree but we'll wait for the processes laid down in law to resolve our problems," he stated.
He continued: "As we've been told, let us all do everything we can to emulate him. Let us emulate his respect for human dignity, his respect for people regardless of their colour or ethnicity and his deep desire to see a peaceful and united Kenya."
On his part, Deputy President William Ruto said the late Bishop Korir will be remembered for his efforts in preaching peace and uniting Kenyans.
"I say here without fear of contradiction that the Bishop taught us to refuse, resist and reject division, hate and violence and that is why we celebrate him today as a champion of peace," the DP Noted.
The Bishop was laid to rest on the Eldoret Cathedral church grounds.