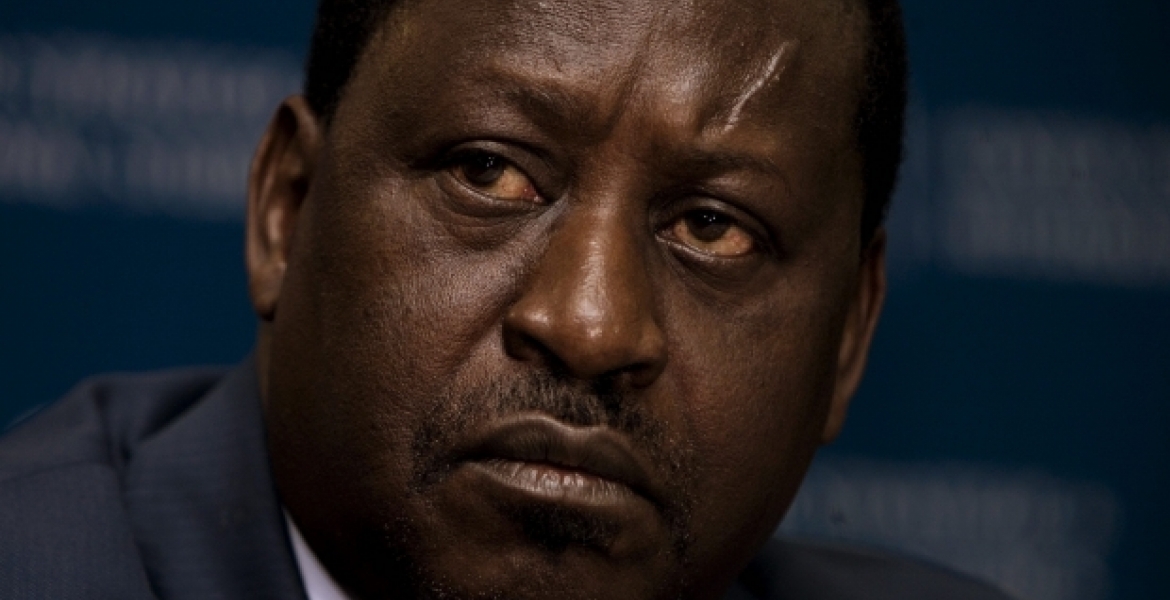 National Super Alliance (NASA) leader Raila Odinga has spoken about the secession debate that has been suggested by a number of Kenyans led by Nasa chief strategist, economist David Ndii.
The former Prime Minister said that he personally does not support the idea of splitting Kenya into two, but, however, noted that those raising the idea have justified concerns as a result of what he described as "successive ethnic discrimination" since independence.
Speaking in an interview with The Financial Times, the Orange Democratic Movement (ODM) party leader said that he was of the idea of working to ensure Kenya remains united.
"We believe in a united Kenya. We do not support secession, but you have seen the disintegration of countries in eastern Europe. This debate about self-determination is gaining currency as a result of mis-governance," Raila told FT.
"The debate about self-determination is gaining currency. When people become desperate they resort to desperate measures," He added.
The separation debate was started by Ndii, a key aide of Raila following the nullification of August 8th vote by the Supreme Court, where President Uhuru had been declared the winner.
Ndii suggested that the country be split into Central Republic of Kenya and Peoples Republic of Kenya.
"People feel they have been completely disenfranchised. But we're clearly in a political environment that could start hurtling downhill and it could go in any direction," Mr Ndii said.
John Githongo, the CEO of Inuka Kenya Trust said the events surrounding the cancelled presidential election has fuelled the secession talks.
"It is a subject of intense debate. You have demonstrators walking around with flags saying 'People's Republic of Kenya'," Githongo said.
"As a debate, I can categorically say this has legs."