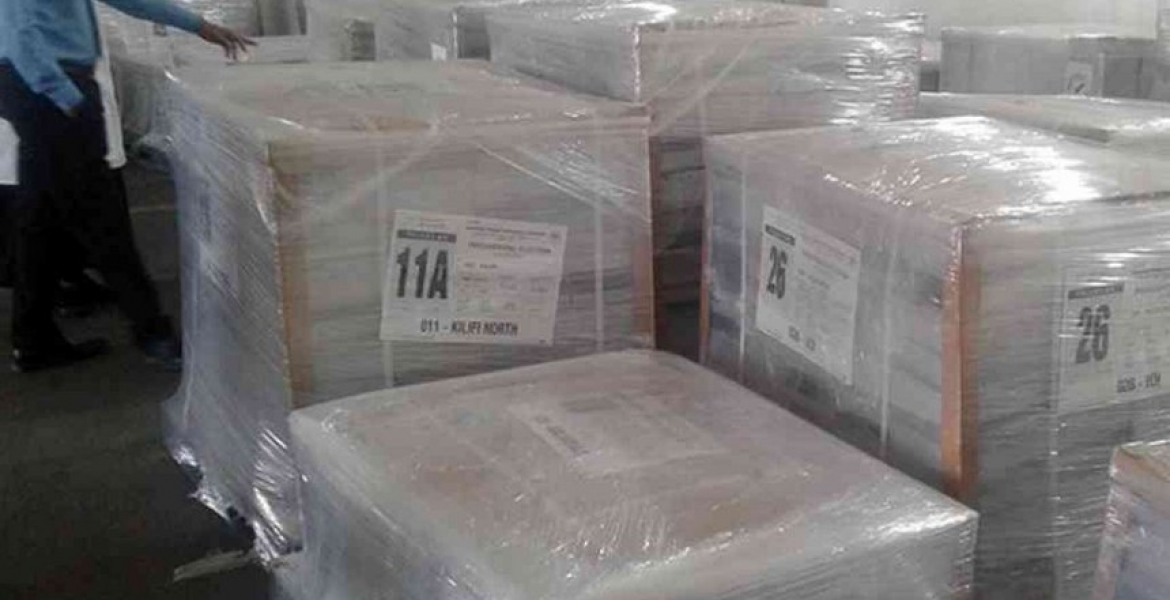 The first batch of presidential ballot papers to be used for October 26th repeat election are expected to arrive in the Kenya from Dubai on Saturday.
The remaining ballots will arrive early next week ahead of their distributions to different parts of the country.
Independent Electoral and Boundaries Commission (IEBC) Commissioner Abdi Guliye said that the first batch consists of ballots for counties located far from Nairobi, mostly the counties located in the formerly North Eastern Province including Mandera, Wajir and Garissa and will land at the Jomo Kenyatta International Airport in Nairobi on Saturday.
Guliye is leading a team of IEBC officials and monitors who have been overseeing the printing process at the Dubai-based firm, Al Ghurair.
Mr Guliye disclosed that the Commission also included the name of presidential candidate Cyrus Jirongo, despite being declared bankrupt by the court earlier. The commissioner said Jirongo contested his exclusion, and the commission included him for convenience.
"It is easier from an operational point of view to include him now rather than being given an order to include him when you've already printed the ballot papers," Commissioner Guliye explained.
National Super Alliance Presidential candidate Raila Odinga, President Uhuru Kenyatta (Jubilee Party), Ekuru Aukot (Thirdway Alliance), Tunza Alliance's Abduba Dida and independent candidates Michael Wainaina, Joseph Nyagah and Japheth Kaluyu are also in the ballot.
IEBC said it included Raila's name because he had not signed form 24A to officially withdraw from the race. Odinga had sent a letter to the electoral commission indicating he had pulled out of the presidential contest.