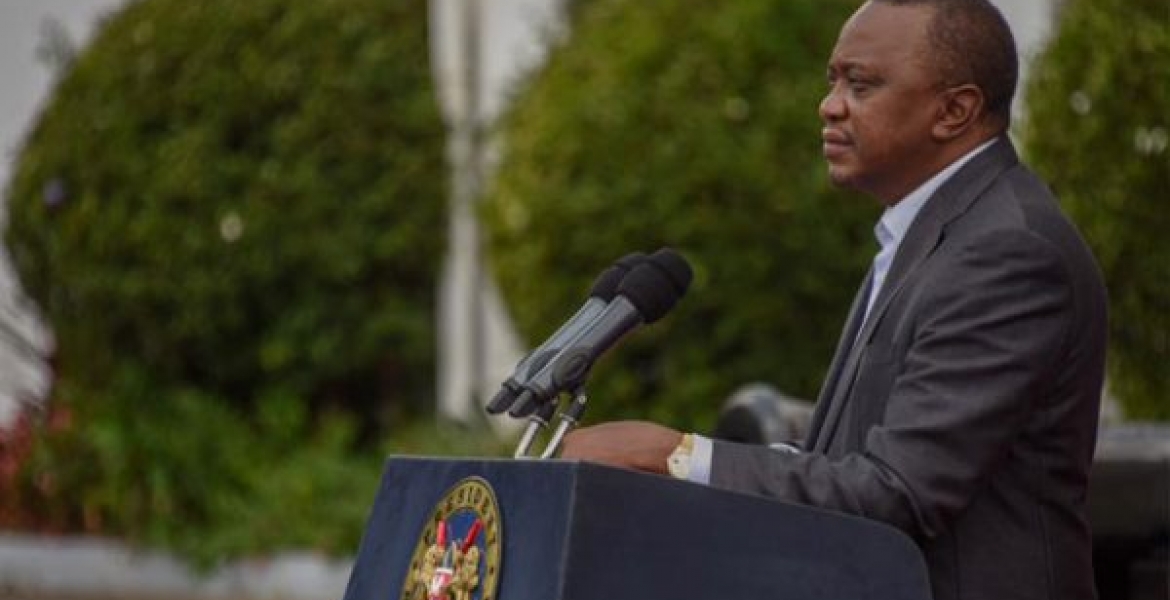 President Uhuru Kenyatta has called for a national prayer day on Sunday and urged Kenyans to pray for the country.
In a press briefing at State House in Nairobi on Wednesday, the head of state admitted the country was going through a tough time ever since the Supreme Court judgement that overturned his August 8th victory.
The President called on Kenyans to seek the 'face of God' as the repeat presidential election scheduled for October 26th fast approach.
"Scripture says that if the people who are called by my name will humble themselves, and pray, and seek my face, and turn from their wicked ways, then I will hear from heaven, and forgive their sin, and will heal their land," the President said.
He added: "On that day we will be asking for God's blessing for our nation: we will also ask God to abide with us, and to guide us, both in this period, and in time to come. We will pray for our leaders: that they may be granted wisdom, humility, and that they may love peace and justice. We will also pray for each other: for if your brother or sister asks you forgiveness, do not withhold it. For the truth is that the politics of the day is fleeting, but this nation, under God's care, endures. We cannot let what is fleeting sully what is permanent."
Uhuru said that the fresh presidential election will go on as planned despite the resignation of Commissioner Roselyn Akombe from the electoral commission.
The President also called for reconciliation amid high political temperatures in the country.