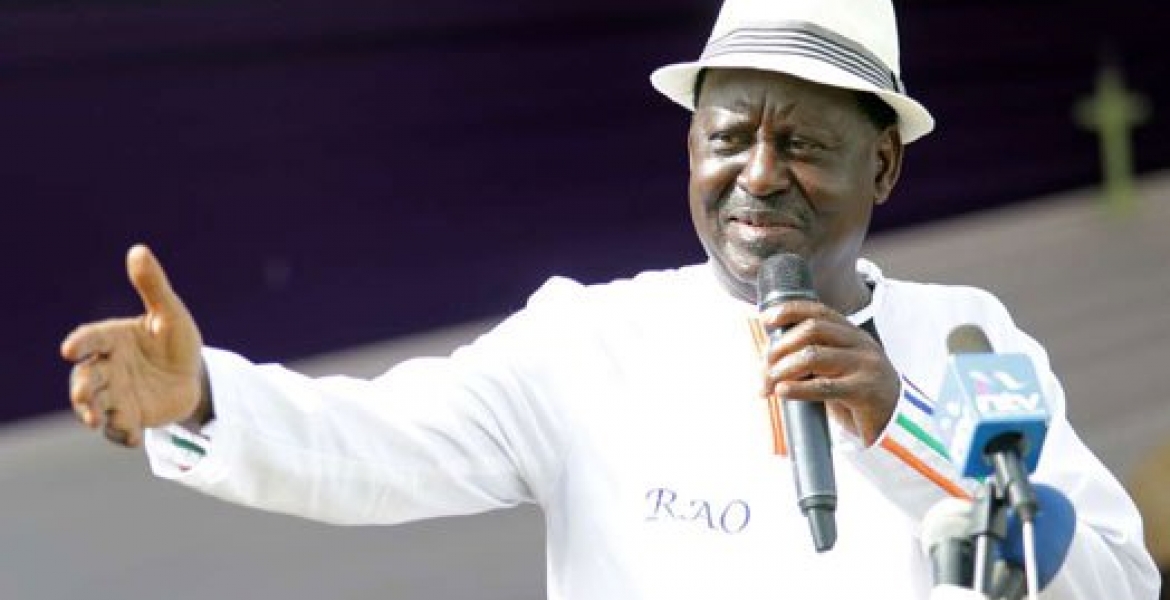 National Super Alliance (NASA) leader Raila Odinga has rubbished claims by President Uhuru that he was seeking help from the international community to get a coalition government.
The former Prime Minister dismissed claims that his recent trip to the United Kingdom was to beg foreigners help him enter into a power sharing deal with President Kenyatta.
The opposition leader said that he went to London to debunk the "propaganda," that Jubilee administration spread using ambassadors about him and the country.
"I arrived today (Sunday) morning from UK. Others are saying I had gone to kneel down to the international community so that they can come to mediate on the political crisis in the country. That is not true," he said at the Neno Evangelical Church in Tudor, Mombasa, before addressing a rally at Mama Ngina Grounds.
"I had a hectic time before and during the entire electioneering period and had just sought to go and unwind with my family in London,"
"Uhuru and Ruto have at their disposal ambassadors and high commissioners who relay government propaganda abroad. I had to be present myself to set the record straight," said Raila.
Raila alleged thar President Uhuru was giving orders to the Independent Electoral and Boundaries Commission (IEBC) whose commissioners led by chairperson Wafula Chebukati was sympathetic to Uhuru to safeguard his job.
He said he was disinterested with sharing power with President Uhuru, wondering why he would need "nusu mkate" when he can get the full loaf in a fair election.
"I am not interested in nusu mkate, we need full boflo (bread), (I'm not interested in sharing power. I want to be fully in charge)," said Mr Odinga.
President Uhuru had earlier accused the opposition leader of painting Kenya's democracy as rotten before the international community to attract their attention and get a chance to attain through the back door.
"We told you before that he never wanted an election and he still does not want one that's why he is busy kneeling before the white man claiming that the country is at war," Uhuru said.