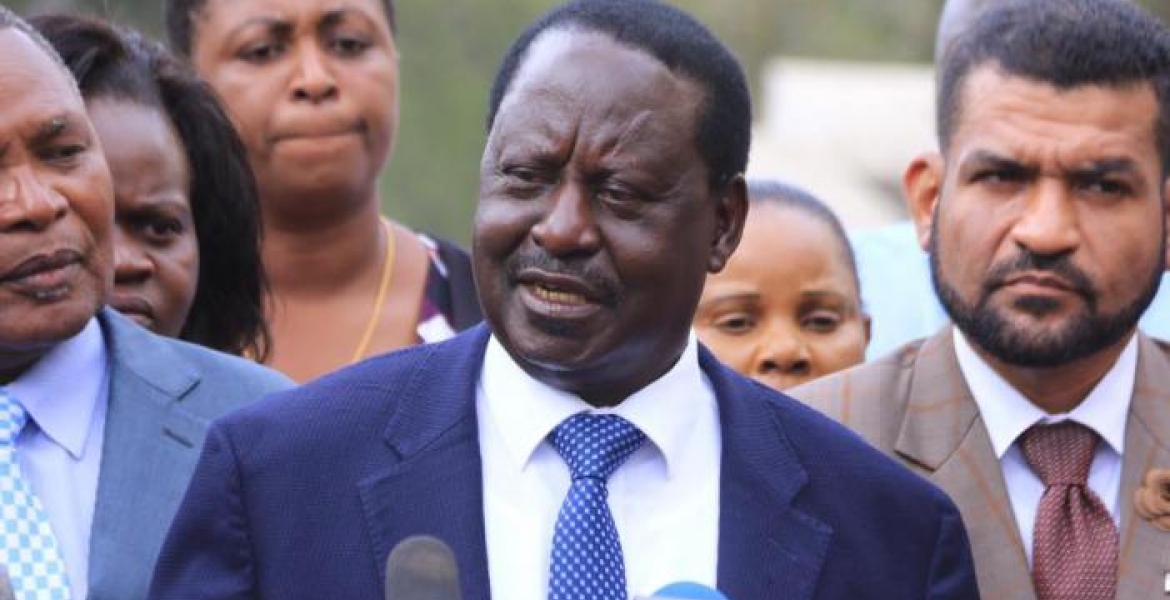 The European Union has joined the US and UK in calling upon opposition leader Raila Odinga to reconsider his withdrawal from the October 26th presidential race.
Raila pulled out of the contest after accusing Independent Electoral and Boundaries Commission (IEBC) of giving a deaf ear to their demands for reforms before conducting the fresh election.
"We called on all actors to participate and respect the Constitution. We are reviewing the practical implications of this withdrawal," a senior diplomat from the European Union Delegation in Kenya told the
Nation.
The official further suggested that Kenya's Supreme Court should be called upon to "pronounce itself on this matter."
"We regret this decision and we feel it would have been better if the Constitution, and the Supreme Court ruling, are respected."
The official said that, although EU was not considering any sanction on the opposition leader at the moment, the bloc's view a peaceful poll as a better pathway to Kenya's stability.
The EU, together with UK and US have been a key financier of a number of programmes at the IEBC, through the UNDP.
Last week, UK urged all players in the repeat election to work towards ensuring the repeat presidential election is conducted as ordered by the Supreme Court.
"The UK has called for a free, fair and peaceful presidential election in Kenya in line with the constitution. We are disappointed by opposition candidate Raila Odinga's decision to withdraw from the contest scheduled for 26 October," a spokesperson at the UK High Commission in Nairobi said in a statement.
He added: "We call on all parties to work together to ensure that democratic elections take place in line with the ruling by the Supreme Court. This is in the best interest of all Kenyans."
"We have been clear that the international community is watching Kenya and every step of its electoral process closely. Action should be taken against any individual engaging in or inciting violence. The UK reserves the right to take our own action at a later date, should it prove necessary, which includes considering the refusal or revocation of visas."
Last week, the US said the move by Raila to bow out of the race was regrettable, although they respected it.
"We respect the right of Nasa presidential candidate Raila Odinga and deputy presidential candidate Stephen Kalonzo Musyoka to withdraw from the Kenyan election scheduled for October 26, but we regret their decision to do so," US Ambassador to Kenya Robert Godec said.
"It is unfortunate that the IEBC and the political parties could not reach broad agreement on the conduct of the new poll."