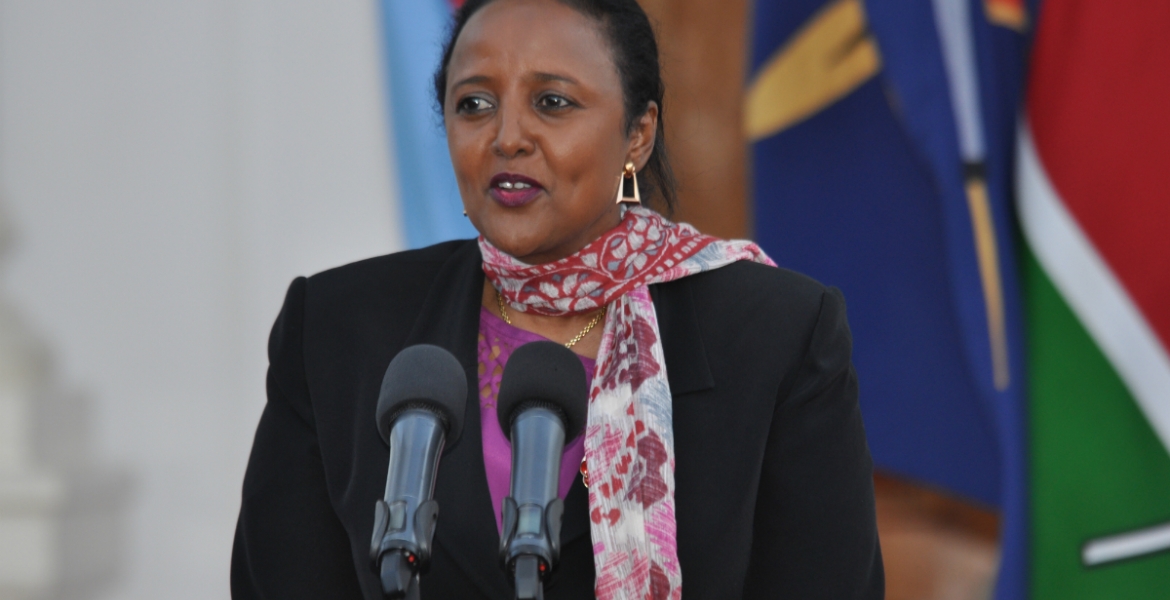 The government has suspended operations of an international Non-Governmental Organisation that is facing accusations of Judiciary capture.
In a letter, Foreign Affairs Cabinet Secretary Amina Mohamed said that the government had decided to eject International Development Law Organisation (IDLO) from Kenya.
"The Government of the Republic of Kenya and IDLO negotiated and signed a host country agreement on December 31, 2016, to establish an IDLO office in Kenya. This is to convey to you the decision of the government to suspend the host country agreement with immediate effect until further notice," read the letter to IDLO Director-General Irene Khan and copied to Attorney-General Githu Muigai and Director of Immigration Gordon Kihalangwa.
The government is also understood to be lobbying 14 other countries where IDLO operate in, to cut links.
Ms Mohamed is said to have informed Egyptian authorities about the workings of IDLO during her tour to the country on Wednesday.
Egypt's Foreign Affairs Minister Sameh Shoukry in a statement said a meeting for the 14 countries will be held so "Kenya can provide all the information they have on the organisation".
Judiciary Chief Registrar Anne Amadi in the past dismissed claims that the NGO had exerted undue pressure on the judiciary.
"They are just donors, they fund Judiciary and everybody else, and there is nothing wrong with that. It is ridiculous to claim that judges are influenced by the donors," she said.
President Uhuru's Jubilee party alleged that IDLO bankrolled researchers who work for judges and are, therefore, influenced the outcome of certain ruling including the recent nullification of President Uhuru's victory.