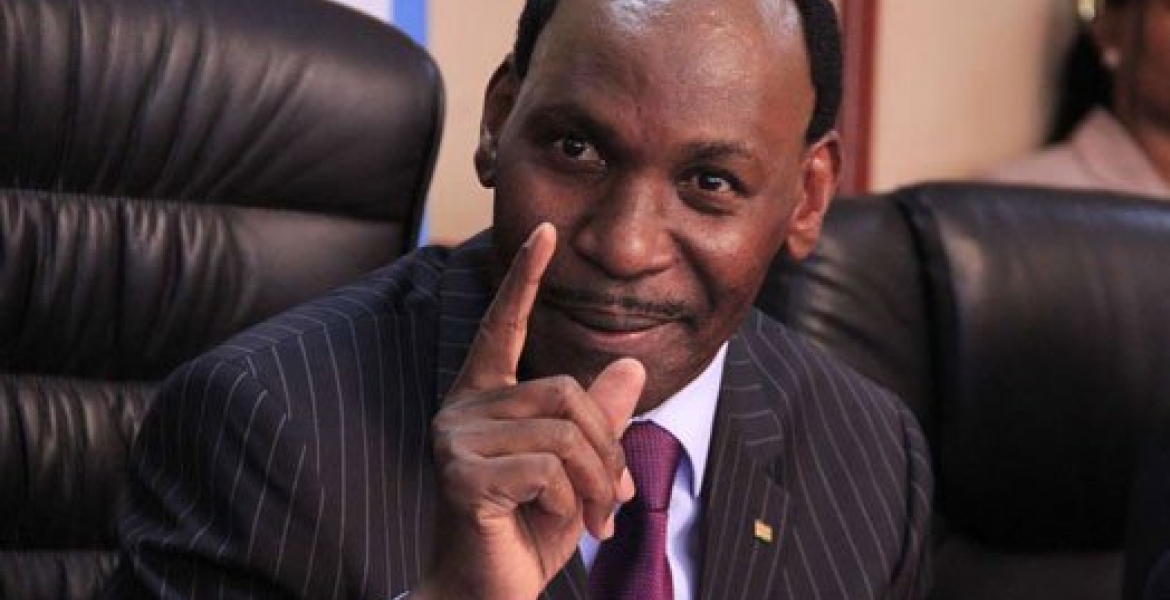 Kenya Film Classification Board (KFCB) chairman Ezekiel Mutua
The Kenya Film Classification Board (KFCB) has urged Kenyan media to first conduct a vetting exercise on political analysts before inviting them to give give their opinions on political matters.
KFCB chairman Ezekiel Mutua said that some of the political commentators are quacks who have taken advantage of the airtime opportunity to spew and preach hatred among Kenyans.
"We take this opportunity to ask media houses in the country to ensure that their studio guests and commentators strictly avoid incitement of the public to violence and lock out quacks masquerading as political analysts," Mutua said in a statement.
Mutua further urged Kenyans to be responsible in the use of social media and warned that action will be taken on them.
"We will continue working with the NCIC (National Cohesion and Integration Commission) and other relevant bodies to monitor media outlet and online platforms being used to spread hatred and will report them to the relevant security agencies for prosecution in line with the law," he said.
Mutua said KFCB is partnering with the Media Council of Kenya to craft laws guiding political commentator-ship.
"The Kenya Film Classification Board (KFCB) has warned media houses to stop the charlatans masquerading as political analysts from polluting our airwaves with war mongering, incitement and propaganda," He said.
"We are working with the Media Council of Kenya to develop and enforce guidelines for political commentaries. Media houses should subject the so called political analysts to some level of responsibility by getting them to sign to uphold decorum and promote national cohesion,".
"Those who appear on TV to comment on political matters must be vetted. Media houses must ensure that their guests are mature and do indeed possess some level of depth in their areas of calling," he said.
He also cautioned media houses against live coverage of political rallies.
"Some political pronouncements by politicians are disturbing and have the potential of undermining national peace and security. Real time transmission of political rallies must be avoided as much as possible," Mutua said.