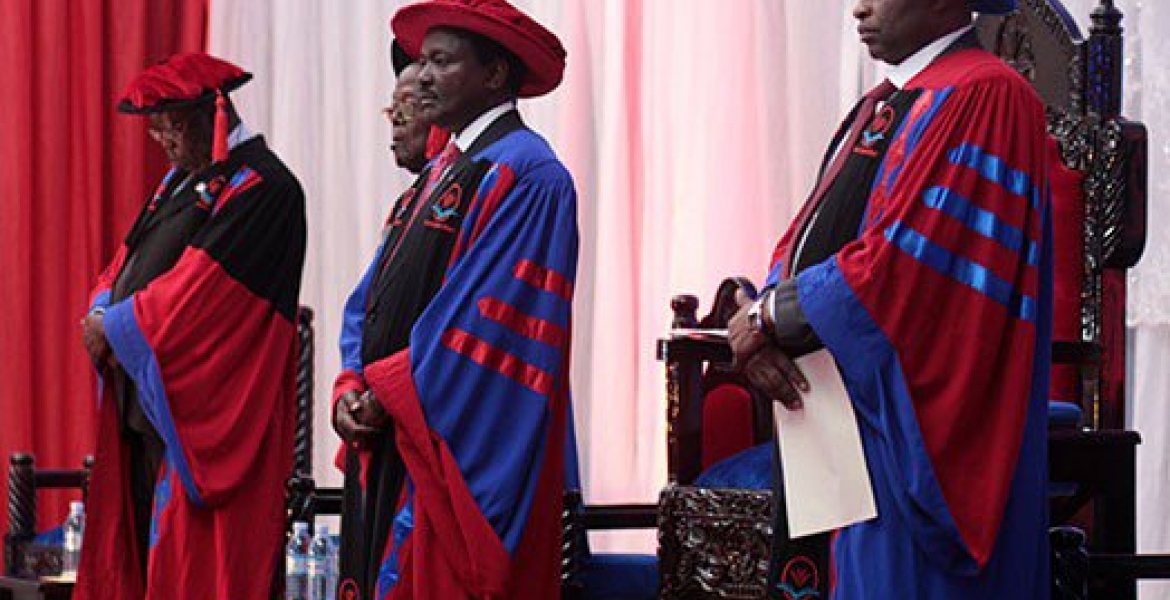 Wiper Democratic Movement leader Kalonzo Musyoka says that Uganda's President Yoweri Museveni should be made the East African Community's first President.
New Vision , a Ugandan government-owned media outlet, said that Musyoka had called on Ugandans to treat President Museveni with respect, because he deserves to rule East Africa.
"I have always thought that Ugandans should not start torturing Mzee (President Yoweri Museveni). He should be the first President of East Africa," he said.
Kalonzo was speaking on Friday at the Uganda Technology and Management University (Utamu) during a graduation ceremony.
"He (Museveni) has passion and a strong spirit for the East Africa region."
The National Super Alliance presidential running mate is the Chancellor of the Ugandan varsity and recently had his chancellorship extended by four years after serving since 2013.
In his speech to the graduands, the former Vice President said; "As you delve deep into the world, you will find that there are sharks in the world. If a shark circles your position, stand your ground, if you want to change the world, do not back away from the sharks. Punch them in the snout and they will turn and swim away."