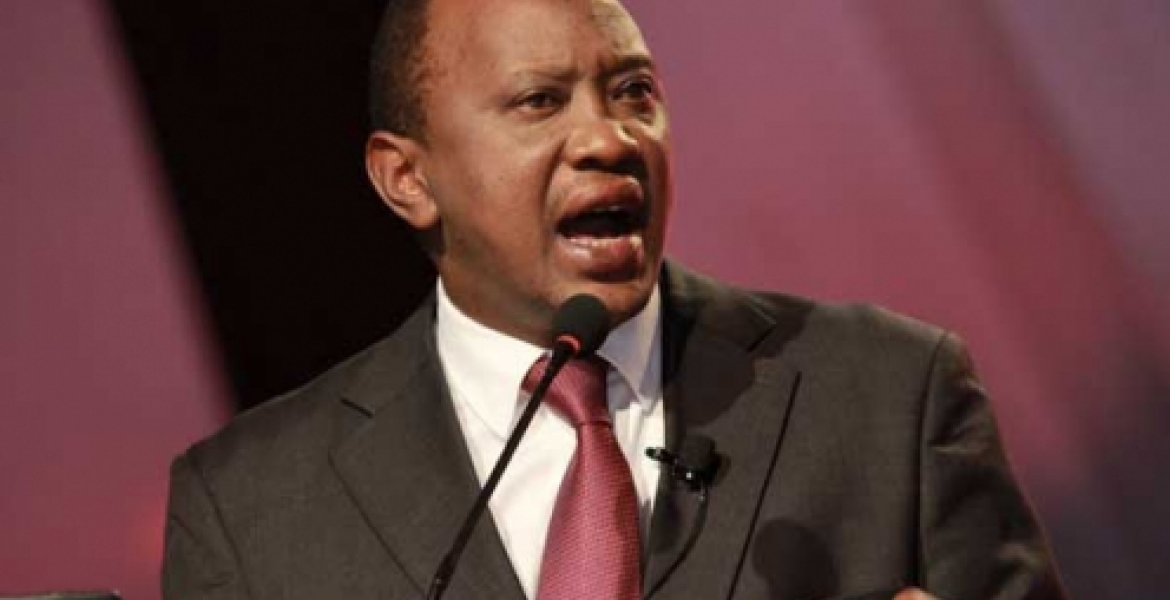 President Uhuru Kenyatta has issued a statement through State House Spokesman Manoah Esipisu warning the opposition over attacks on independent institutions.
In what could be viewed as a warning on the opposition outfit National Super Alliance over their onslaught on the Independent Electoral and Boundaries Commission, the President said that the government will not give in to such attempts.
"As a government, we won't put up with systematic attempts to coerce institutions; and we certainly won't put up with those who regard the lives and livelihoods of innocent Kenyans as nothing more than collateral damage,".
He also warned that the government will act firm on individuals caught threatening Kenyans or destroying their property. The opposition has announced it will from Monday stage nationwide anti-IEBC demos to force a clean up of the commission.
"It's the President's duty to remind the ordinary Kenyan – the Kenyan who worries what all this uncertainty might mean for their job, for their income, for their children, for their small biashara – that this government will keep you and your family safe," the statement read in part.
The Head of State also noted that the hightened political tension has impacted on the economy. He said that last week, UNAIDS stripped Kenya the hosting right of a Global Prevention Coalition Meeting that was scheduled for Nairobi October 10-11.
"The meeting would have brought thousands of experts to our country to discuss strengthening and sustaining leadership and commitment to prevention of HIV and AIDS. That would have meant booming business for transport and logistics operations, restaurants, interpreters, and so on. Lost opportunities," he stated.
The statement comes after Raila Odinga-led opposition said it will hold protests every Monday and Friday to flush out a section of IEBC officials out of office.