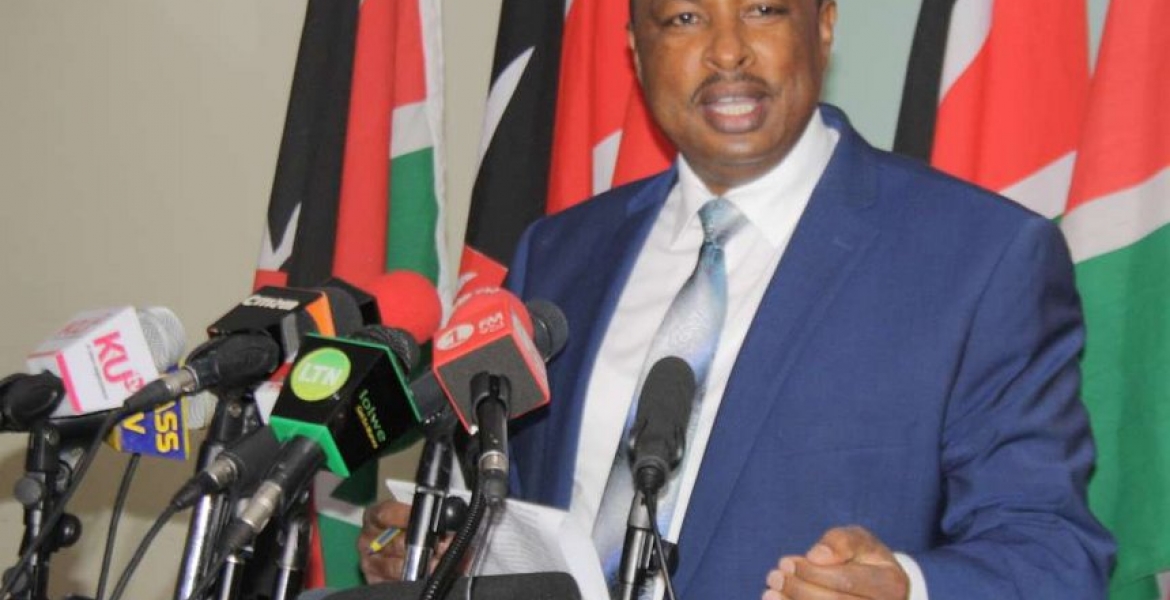 The government has called on Kenyans to boycott Monday's anti-IEBC demonstrations called by the opposition National Super Alliance (NASA).
In a statement released on Sunday, government spokesman Erick Kiraithe asked Kenyans to give the protests a wide berth and go on with their daily business.
"We are telling Kenyans to continue with their business as usual."
Kiraithe said that the government will not allow Nasa protesters to destroy property or attack other Kenyans during the demos. He said that Raila and his team should allow the electoral commission to conduct the repeat election as ordered by the Supreme Court.
"Parliament is working on what it needs to do,"
"And I ask them why did we elect a Parliament?" Kiraithe asked, in reference to why Nasa can't use the house to demand for reforms.
"...Demagogues will do this type of things because you thrive outside the established space, you thrive in anarchy," he said.
"This country has institutions. So, demagogues really have to find their place because institutions in this country will be allowed to run."
The spokesman further defended the proposed amendments on electoral laws fronted by Jubilee in Parliament, saying they will help cure some of the anomalies realised in the nullified August 8th election.
"Supreme Court clearly said that Parliament needed to do something about clarifying the laws. It didn't say politicians at political rallies needed to clarify the laws," he said.
"What the Supreme Court asked for is clarity. What Parliament is going to give the Supreme Court is clarity so that never again in our country can an election, leave alone that of the president, be nullified without checking actually what was the will of the Kenyan people," he said.