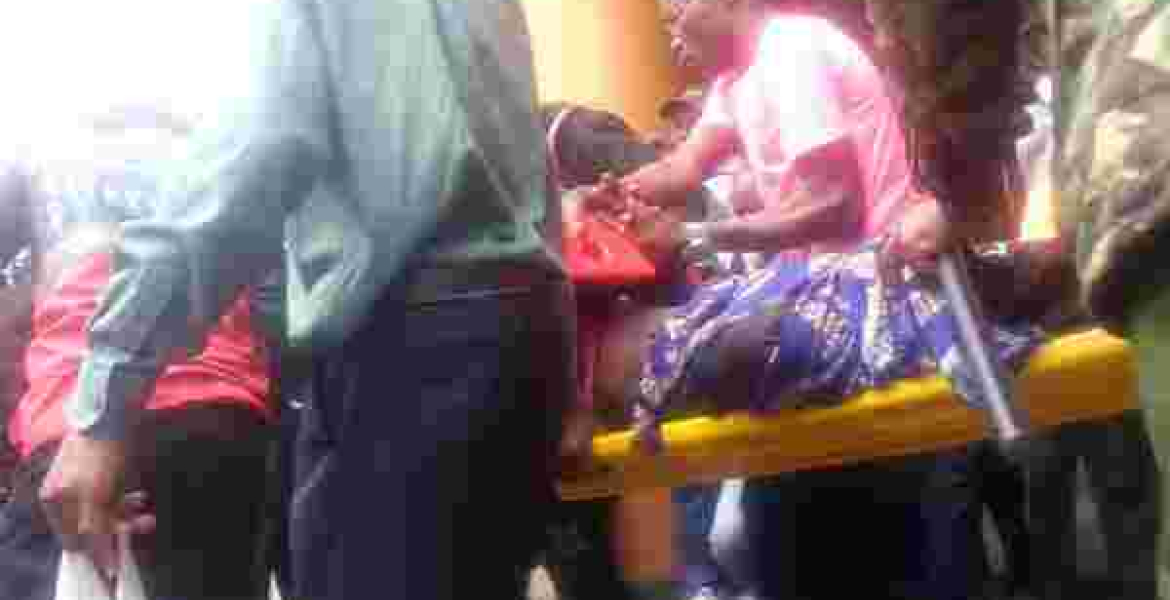 Police and protesters believed to be Jubilee Party supporters were on Wednesday morning forced to scamper for safety after a swarm of bees attacked outside the Supreme Court.
The protesters arrived outside the Supreme Court after the judges arrived to give their detailed ruling on the annulment of the August 8th general elections.
A beggar who was near the Supreme Court sustained injuries after being stung by the bees that attacked around 11.40am. Officers working for St. Johh Ambulance rushed her to hospital for treatment. 
Police and protesters run to a safe distance away from the Supreme Court gate. It was not immediately established where the bees came from.
Moments before the attack, National Super Alliance supporters were shouting at police who had condoned the City Walk Way, just outside international house. A boda boda rider operating on the route said there has been a bee hive near the Supreme Court that the police and protesters were not aware of. "These guys protesting did not know there is a bee hive here," he said.