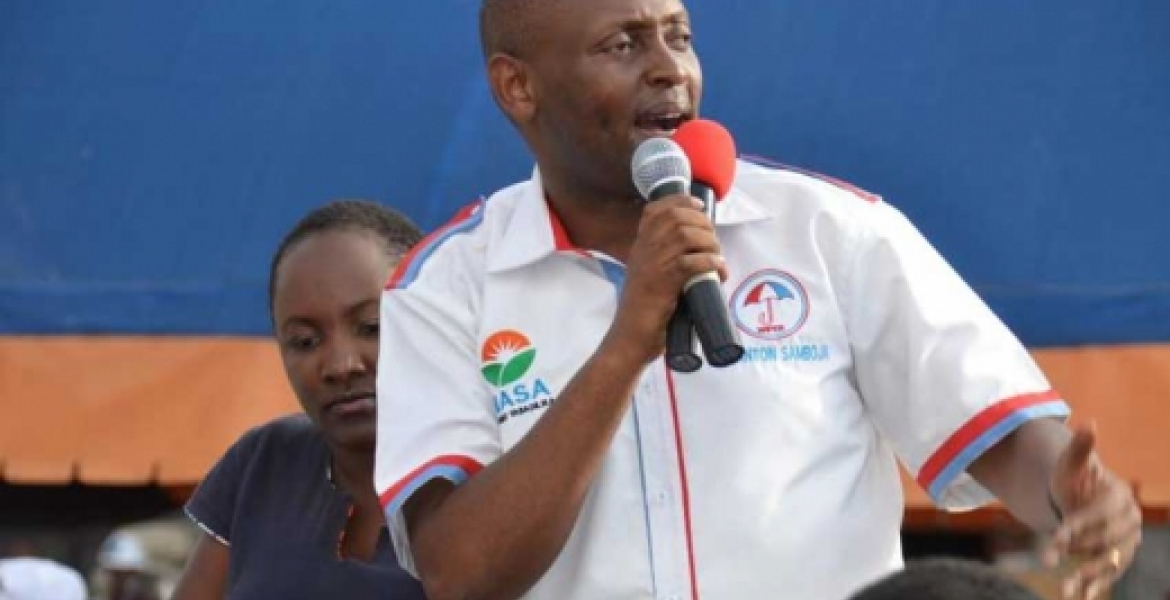 Newly sworn in Taita Taveta governor Granton Samboja has introduced a dressing code for all County workers.
The workers of Taita Taveta "will be required to dress decently", the new county government has said.
Philemon Mwaisaka, the county chief of staff and Governor Granton Samboja's private secretary said that the new code will ensure county employees dress 'decently'.
Male workers in the county are required to wear suits and ties while on duty, while their female counterparts would not be allowed to put on 'provocative dresses'.
In a meeting Mwaisaka warned that employees who fail to adhere to the new dressing rules would face disciplinary action.
"We want to move away from the past where staff used to dress poorly. We have introduced the new dress code to ensure decorum in the public service,".
"There will be no excuse for not being smart while on duty. There are cheap suits and ties for workers who might not have them," said the former district commissioner.
Mwaisaka further warned those who come late duty, saying that the administration would not tolerate lateness and truancy.
"It will not be business as usual for county staff who report to work late as they will be disciplined."
A section of workers termed the dress regulation unattainable and a violation of workers choice on dressing.
"We are not opposed to the new law. The new administration should know that suits are expensive and unaffordable to the junior staff who earn meagre salaries," one of them said.
"We don't expect field officers and engineers to put on suits as they are always in the field inspecting development projects. Some of us deal with machines and the new dress code will not work," another one said