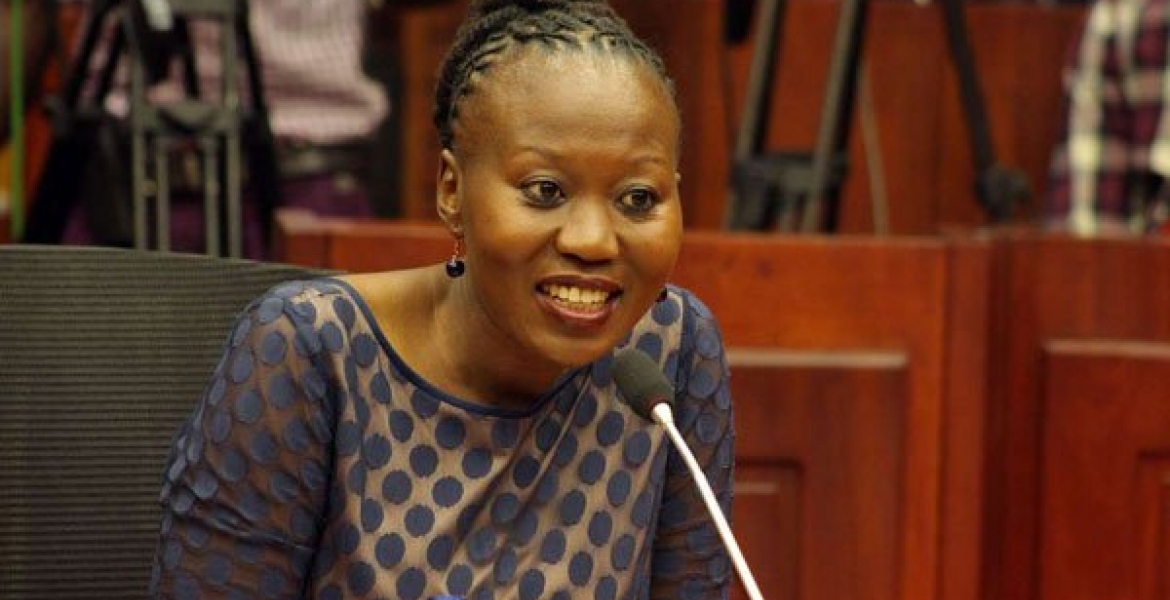 A week after her travel to New York, US that sparked controversy and speculation, Independent Electoral and Boundaries Commission (IEBC) commissioner Roselyne Akombe has returned to the country.
Akombe landed in the country on Monday night, as it had been scheduled, even as speculation was rife that she would not return over what some said was reasons related to credibility of August 8th elections.
Akombe had last week been pulled out of a US-bound flight at the Jomo Kenyatta International Airport and was forced to spend the night at the airport over what immigration officials then informed her was lack of clearance to travel from the state.
US embassy in Nairobi, and State House were forced to intervene and the commissioner was cleared to travel the next day.
Following the incident, there were rumors that Dr. Akombe will not return to Kenya for fear of her security and due to the embarrassment.
On Tuesday, Akombe however joined other commission staff at the national tallying centre in Bomas of Kenya to oversaw preparations of documents that were later filed at the Supreme Court.
She also accompanied IEBC staff and lawyers led by CEO Ezra Chiloba to deliver the documents at the Supreme Court buildings, but chose to stay away from the cameras. A source close to her said Akombe did not want to be the centre of focus by the media following the airport incident.
"Commissioner Akombe has been in the news for several days now and she thinks it's not good anymore for the public's attention to be diverted to her instead of the commission," a senior staff of the commission said.
"Commissioner Roselyne came back on Monday night and joined us on Tuesday; she was with us in Bomas," IEBC communications manager Andrew Limo confirmed.
IEBC later in their twitter account posted a picture of Akombe with the staff at Bomas.