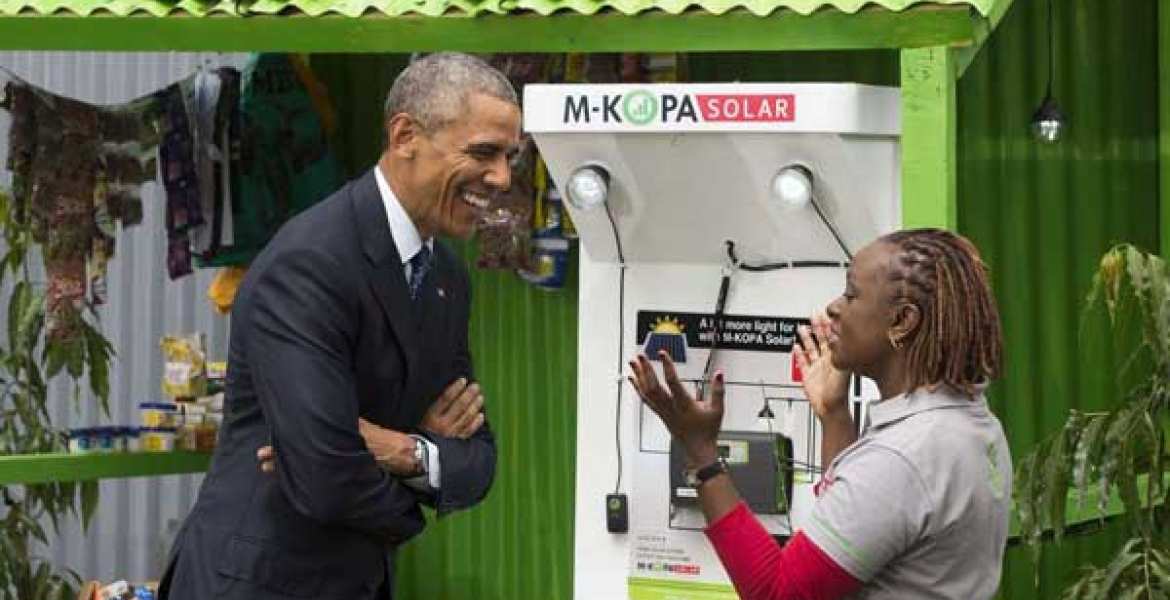 Former US President Barack Obama's main legacy project, Power Africa Initiative is doing quite well, but it is falling short of its original goal of connecting 20 million households in Kenya, Tanzania and four other countries to electricity by 2018, a new report indicates.
Obama launched Power Africa initiative in 2013, and according to the report, the initiative has only managed to connect half the projected number of households.
"To date Power Africa has supported private-sector companies and utilities in connecting a total of 10.6 million homes and businesses to power solutions — that is approximately 53 million people who have gained access to electricity since 2013," the report states.
The report further shows that about two-thirds of new connections are in form of solar lanterns, which power a single light and enable mobile-phone charging.
Power Africa describes the lanterns as "a critical first step [that] results in dramatic livelihood improvements" for households in remote and impoverished areas.
"Larger systems are required in order to provide Africans with power to run appliances and create businesses," the report acknowledges.
The US initiative has managed to connect over two million homes and businesses to such sources, the report says.
The report says that hitting the targets of the project will largely depend on President Donald Trump's attitude toward at he program that was launched by his predecessor, with many of initiatives derailing under Trump. Trump is yet to comment on Power Africa during his seven months in office.
In Kenya, Power Africa is scheduled to pump 537 megawatts of power into the national grid, with the report naming the Garden City Mall solar system, KenGen Olkaria V and two other installations as some of the initiatives by the Obama program.