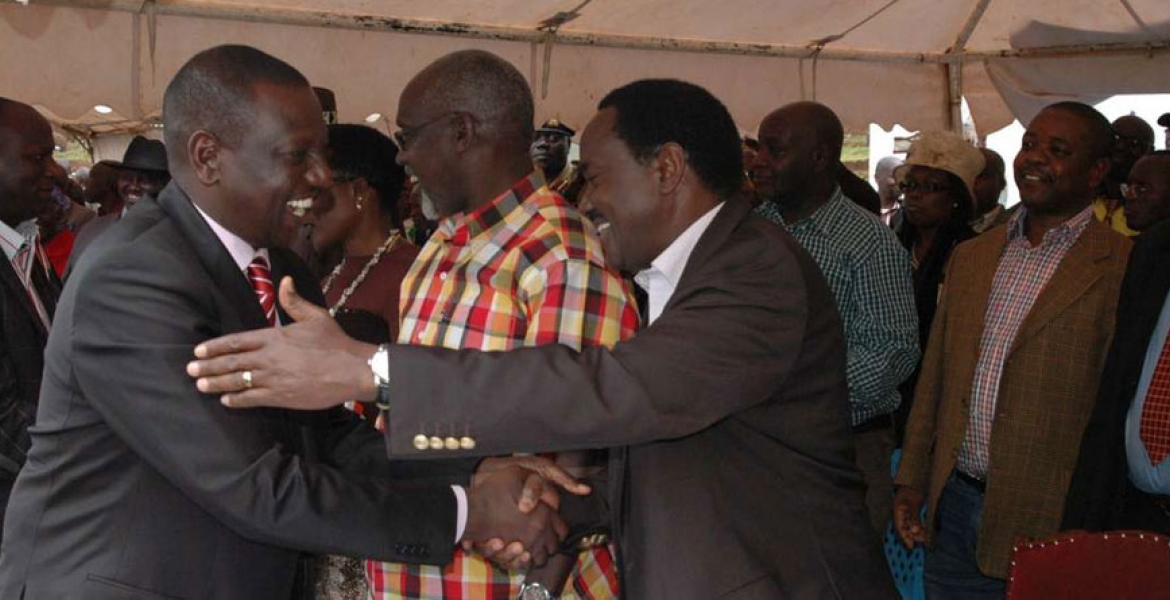 Some unclaimed assets belonging to Deputy President William Ruto and Nasa co-principal Kalonzo Musyoka have been taken over and will now be owned by the Treasury.
The treasury seized the idle cash in public listed companies after Ruto and Kalonzo failed to claim ownership.
The Unclaimed Financial Assets Authority (UFAA) took over Ruto's unclaimed cash from giant mobile operator Safaricom after he failed to collect dividends accrued from his shares in the firm.
On the other hand, Musyoka's dormant fortune was seized from Standard Chartered Bank, KCB and Co-operative Bank.
Companies are required by law to surrender to the State different categories of unclaimed assets whose owners have not claimed for up to five years.
UFAA said it had seized assets belinging to the two politicians' in its latest crackdown, but did not specify the amounts. Seized assets are transferred to Trust Fund account at the Central Bank of Kenya (CBK).
Ruto and Kalonzo join former presidents Daniel arap Moi and Mwai Kibaki, the father of former US President Barack Obama and late Interior secretary Joseph Nkaisserry, whose idle assets have been surrendered to the State.
"We will notify them to make claims since it's their cash," UFAA chief executive Kellen Kariuki said Monday, adding that the families of Obama, Kibaki and Nkaisserry have since lodged claims for the assets.
It remains unclear whether Musyoka's unclaimed cash lies in dormant bank accounts or in form of shares to the three listed banks.
"We are now moving towards mobile phone claims application and processing to simplify the process," said Kariuki.
The assets claim process takes between a week and 4 weeks with the lowest processed claim being Sh42, according to the agency.
"It's your money, even if you lodge a Sh10 claim, we will process it and give you your Sh10," said Ms Kariuki.
The list of assets classified as unclaimed includes bank accounts that have been dormant for more than five years, bankers cheques not cashed for two years and contents in safe deposit boxes unclaimed for more than two years.
The total value of unclaimed assets seized by the State in cash was Sh8.73 billion as of June, a 51 per cent growth from Sh5.8 billion in June 2016.