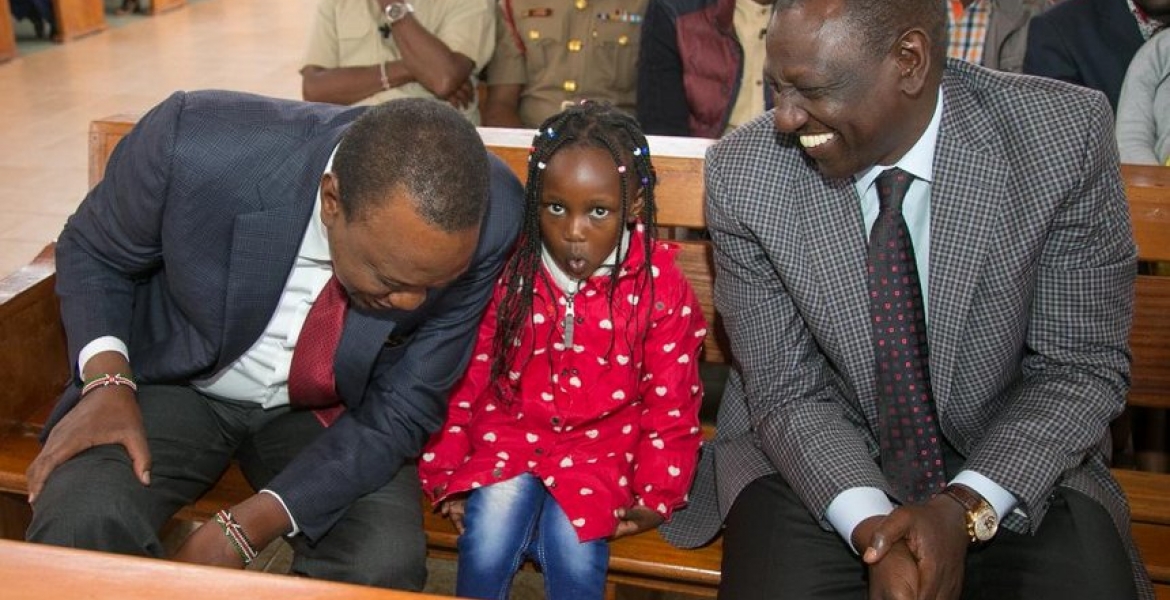 As President Uhuru Kenyatta prepares to start his second term in office pending the Supreme Court decision of presidential results petition filed by Raila Odinga, new changes have been made on his security team.
The President has hired a new Aide-de-Camp (ADC), Lt Col Victor Mburu, who first appeared with the President at St Joseph's Cathedral in Ngong for a prayer service on Sunday.
Mburu will become President Kenyatta's new personal assistant, who will help him on security matters, protocol and matters of military tradition.
Defence Ministry spokesman Bogita Ongeri said the change was a routine reshuffle as a result of career progression of officers.
"The period of which the Aide-de-Camp will serve will depend on several issues, including age, but most of them serve in that capacity for three years," Ongeri said.
Lt Col Mburu succeedes Col Peter Njiru, who has served as President Uhuru Kenyatta's ADC for over five years after serving former President Kibaki.
The work ADC rotates around escorting the president out of State House into the waiting car, opening the door then saluting when the president sits. He also serves as a symbol of dignity to the presidency.
Aide-de-Camp also handles and carries President's personal items such gifts, speeches and among others. "He is like the President's bodyguard and must at all time, be aware of the Commander in Chief's (President's) itinerary," Ongeri said.
ADCs live in the State House, are very close with the president and must accompany him wherever he goes.