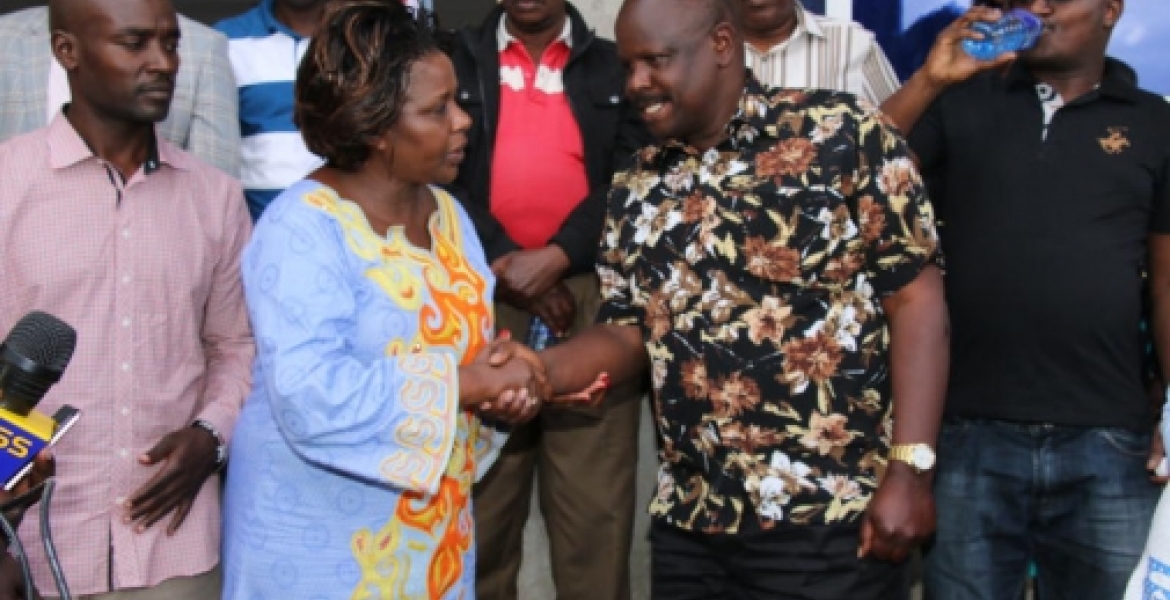 Outgoing Bomet Governor Isaac Ruto says he will be announcing his next move during the swearing in of new Governor Dr Joyce Laboso on Tuesday.
Speaking during a swearing-in briefing ahead of Tuesday's inauguration of Laboso at Bomet Green stadium, where President Uhuru and his deputy will attend, the Chama Cha Mashinani leader said he will pronounce his next course of action during the ceremony.
"I will announce my next cause of action once the governor-elect is sworn in. I can confirm that I will be present to hand over and thereafter tell Kenyans where I will be heading to," Ruto said.
He further dismissed social media reports that he got ill after his defeat.
"Do I look like someone who has been unwell? I am healthy than before since I have rested enough but from Tuesday, everyone should expect to know where I am heading to after I handover power," a jovial Ruto said.
"From now we are one as residents of Bomet; the election is behind us. We should now hold hands and work towards building a greater Bomet," he said.
"The various pre-election camps should put the difference a side and work together," Ruto added.
Ruto congratulated Laboso and called on her to carry on his legacy at the helm of Bomet leadership.
"For nearly three months due to the political campaigns, services had temporarily stopped but we expect everything to resume after Tuesday," he added.
He also urged for tolerance during the swearing in ceremony.
"I do not expect heckling during the swearing in ceremony, people should be tolerant so that the event can end peacefully and leaders should avoid inflammatory speeches," Ruto added.