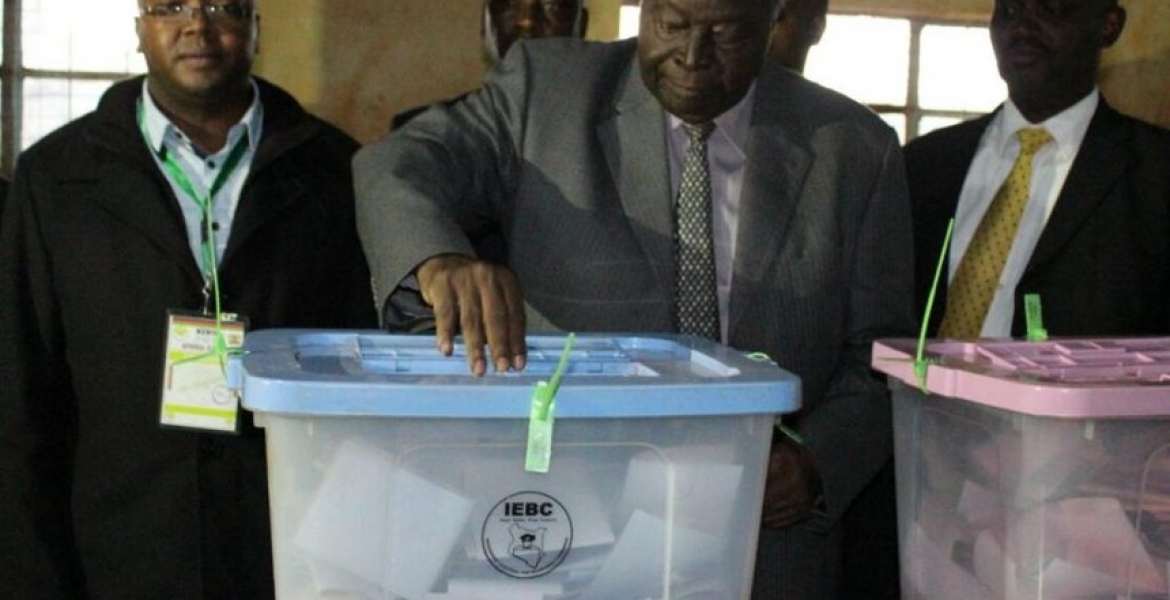 Retired President Mwai Kibaki cast his vote at Munaini Primary School in Othaya constituency, Nyeri County.
The former Head of State, who has been at his Mweiga Sasini home in Nyeri, arrived at the polling station minutes after the stipulated official 5pm closing time.
The ex-president Arrived in a convoy of about 10 vehicles, casted his vote and left 10 minutes later.
Kibaki held a brief chat with a family member, with several local people at the polling station cheering him as he left. He declined to speak to the media after voting.
Unsubstantiated rumors circulated on social media that Kibaki's name had been missing in the BVR machine hence the delay. His aides were seen at the station twice in the day with his ID card.
***
Kibaki's predecessor, Daniel wrap Moi, also cast his vote of Tuesday. The former president joined other voters at the Kabarak University polling center in Nakuru County, arriving at the polls around midday.
Like Kibaki, Moi left the polling center without saying a word to reporters based at the center.