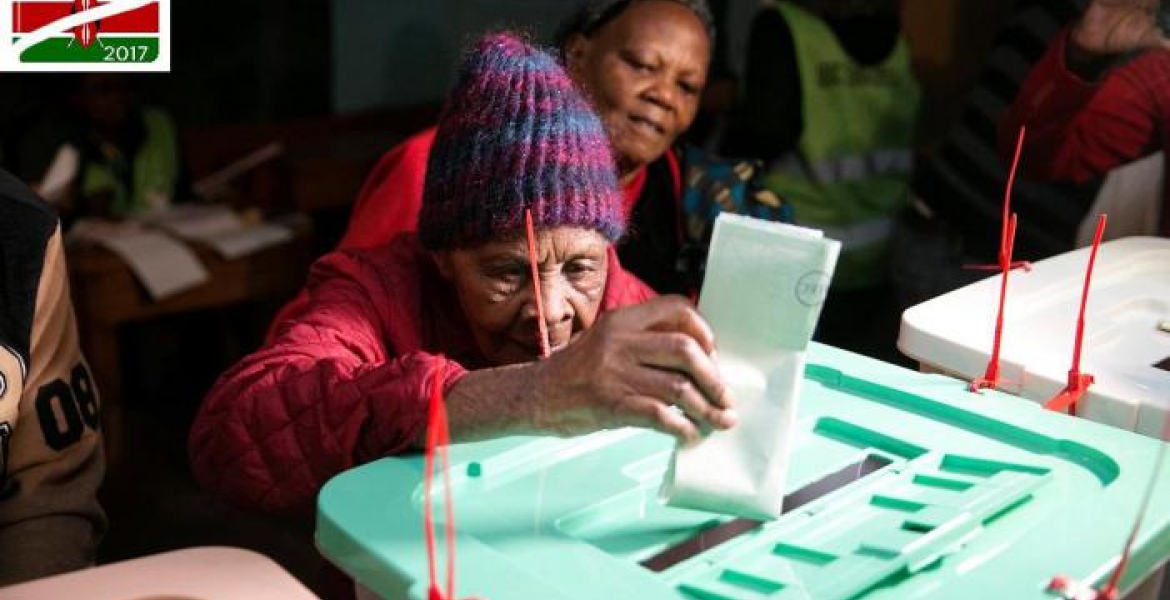 A 102-year-old grandmother shocked many when she turned out at the polling station to cast her ballot.
Lydia Gathoni, a die-hard supporter of President Uhuru Kenyatta, amazed many Kenyans with her loyalty towards the Jubilee candidate and defied her age to cast her vote for him.
Gathoni made a grand appearance at Nairobi Primary polling station, her fingers grasping strong of her ID card, to vote for her favorite contender.
Before she voted, she murmured a prayer for peace and victory for President Uhuru. "Let God share with him the Wisdom of Solomon. Let God prevail. Let God govern the country." she said.
Her 70-year-old son, a retired employee of Jomo Kenyatta University of Agriculture and Technology (JKUAT), said her mother's loyalty and love for the Kenyatta family is unrivaled.
"This woman has a loving sense for Kenyatta and his father," said Simon Gathoni.