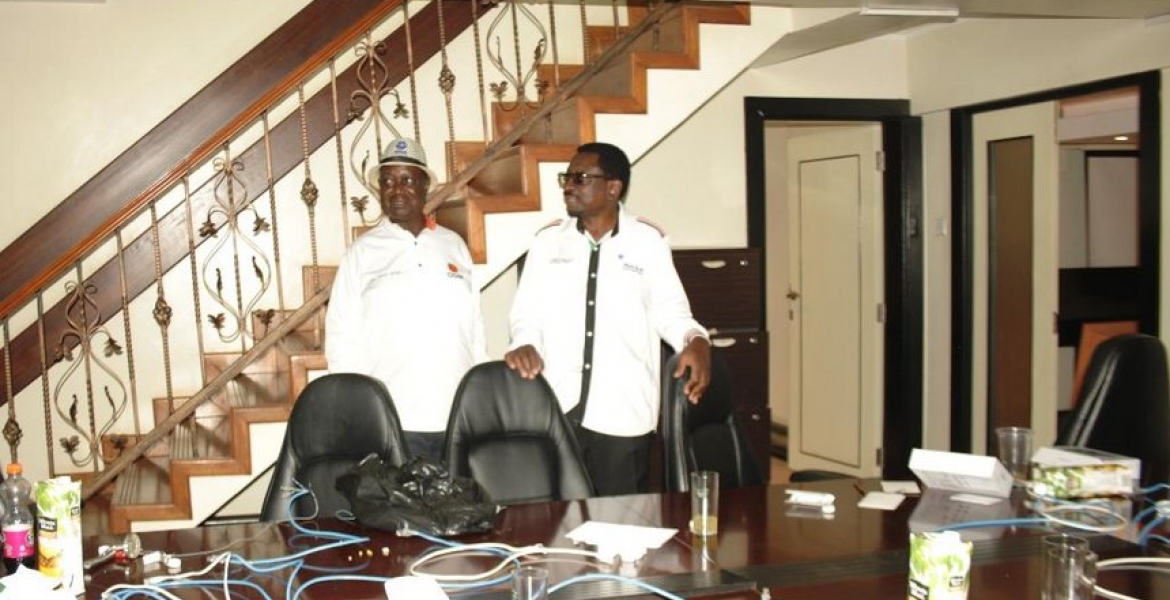 Even as the National Police Service denied National Super Alliance (NASA) claims that police raided and vandalized their parallel tallying center located at Sifa Towers in Nairobi, the opposition outfit has maintained that police officers were involved in the Friday night raid.
Siaya Senator James Orengo on Saturday presented five names of police officers they say were involved in the raid that led to destruction of communication system, networks and computers.
Orengo named Corporal Leonard Mbarongo, Corporal Clinton Nyaga, Corporal Richard Serem and Chief Inspector Francis Kimemia, all who he said were regime-friendly and were charged to halt NASA operations ahead of Tuesday's election.
"We are talking about the military being involved in elections and now we can see how this is being carried out. The recruitment of that elite force needed characters who are regime friendly - who are friendly to this particular government, and who come from particular ethnic groups," Orengo told a mammoth NASA rally at Uhuru Park.
The senator claimed that the five officers used a white vehicle bearing the number plates KAV 855 during the raid.
"These people arrested two of our friends, American John Phillips Aristotle and another who are now back at home but they should know that we will not be stopped or intimidated," he stated.
"And that is why the method they used was Gestapo methods where you come in balaclavas and not a warrant, you don't specifically state what you are looking for - you simply break furniture and take away what you want," Orengo said.
"Kenya is a multiparty constitutional democracy and what is happening here is lawful, is in the course of legitimate political objective and therefore there was no basis at all for the police to come here and raid," Orengo said.