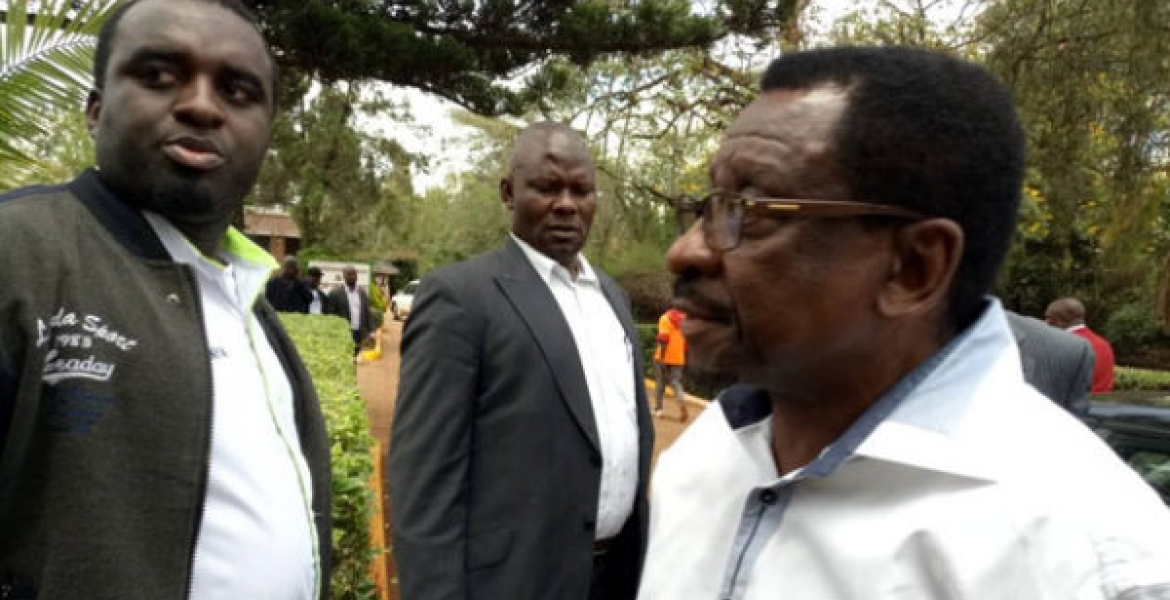 The opposition National Super Alliance has confirmed that two foreigners who are facing deportation by Kenyan authorities were indeed their 'friends' who have been sharing their experience and expertise ahead of Tuesday's elections.
In a tweet on Saturday, the US embassy in Nairobi confirmed that an American and a Canadian citizen had been detained on Friday by Kenya authorities' and "They're safe & departing Kenya," the embassy said.
James Orengo, a senior official in the National Super Alliance (NASA) named the two as John Aristotle Phillips, an American, and Andreas Katsouris, a Canadian and confirmed that, indeed, they have been working for NASA.
Phillips is said be the Chief Executive Officer of Aristotle Inc, a Washington-based data mining company and political consultancy, while Katsouris is a senior vice president in the company, with Orengo saying they are "friends from Canada and the United States".
"Both of them were sharing their experiences with us," he said without providing further details. Aristotle has reportedly been hired to work on the NASA campaign.
"The police invaded their apartment where they were living in Westlands," a Nairobi neighborhood, Orengo said.
The senator added that two Ghanaian electoral consultants "coming to help us and share their experiences with us" had also been denied entry to Kenya, but did not give their names.
Orengo termed the incidents are part of a government scheme to undermine NASA's ability to verify results from national elections due on August 8th.
"This should be seen in the context that yesterday was like an operation, not simply (targeting) this national Centre but looking for everybody who would want to work with us."