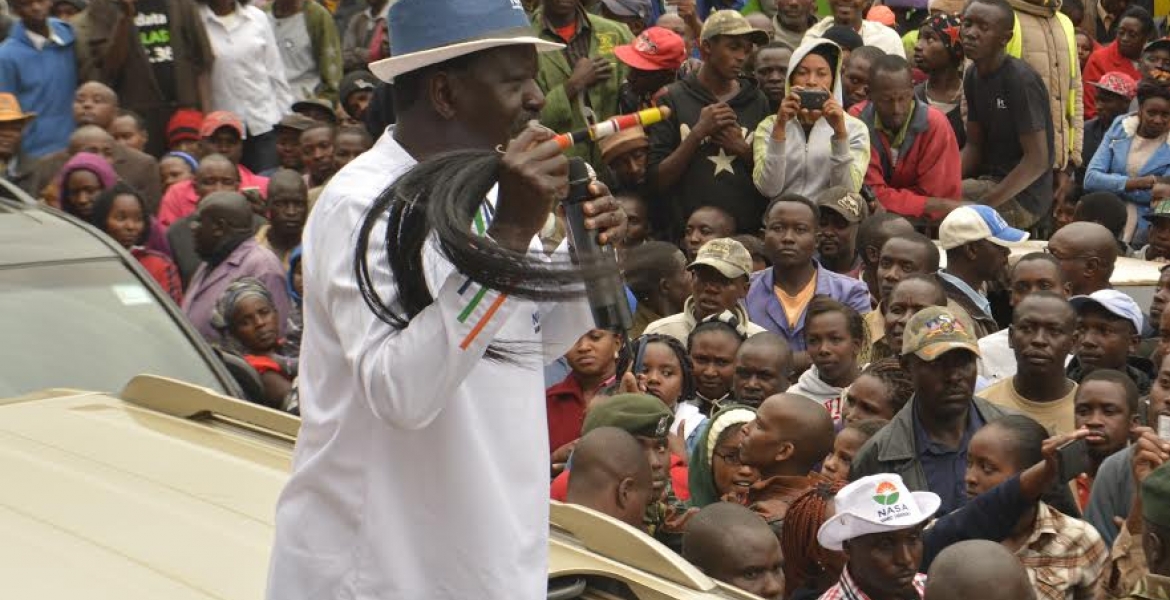 The Trade Union Congress (TUC –Kenya), an umbrella body for unions representing teachers, civil servants, lecturers and other workers has thrown their weight behind National Super Alliance (NASA) presidential candidate Raila Odinga as he gives his fifth shot at the country's top most political office in next week's general elections.
Led by the Kenya National Union of Teachers (KNUT) Secretary General, Wilson Sossion and Kenya University Staff Union counterpart, Charles Mukhwaya, the Trade Union Congress said that their members had come to an agreement to back the Orange Democratic Movement (ODM) leader due to frustrations and unfilled promises by the Jubilee administration.
Speaking in Mombasa, the union leaders vowed to rally support for the opposition following the signing of a Memorandum of Understanding.
"This MOU is negotiated and detailed," said Sossion, adding that they are committed to it and it would address the challenges of the workers.
"It is not for public relations. It will lead to respect and recognition of international labor standards in Kenya. As part of the trade unions congress of Kenya we support the campaign and will vote for NASA," he said.
On his part, Former Prime Minister Raila Odinga praised the union leaders for backing the opposition promising that his administration will end perennial strikes by teachers and health workers when he is elected in the next week's elections.
"The Jubilee government has not honored even the agreements that have been signed," said Odinga.
Raila will face his main rival, President Uhuru Kenyatta in atypical 2013 general elections rematch.