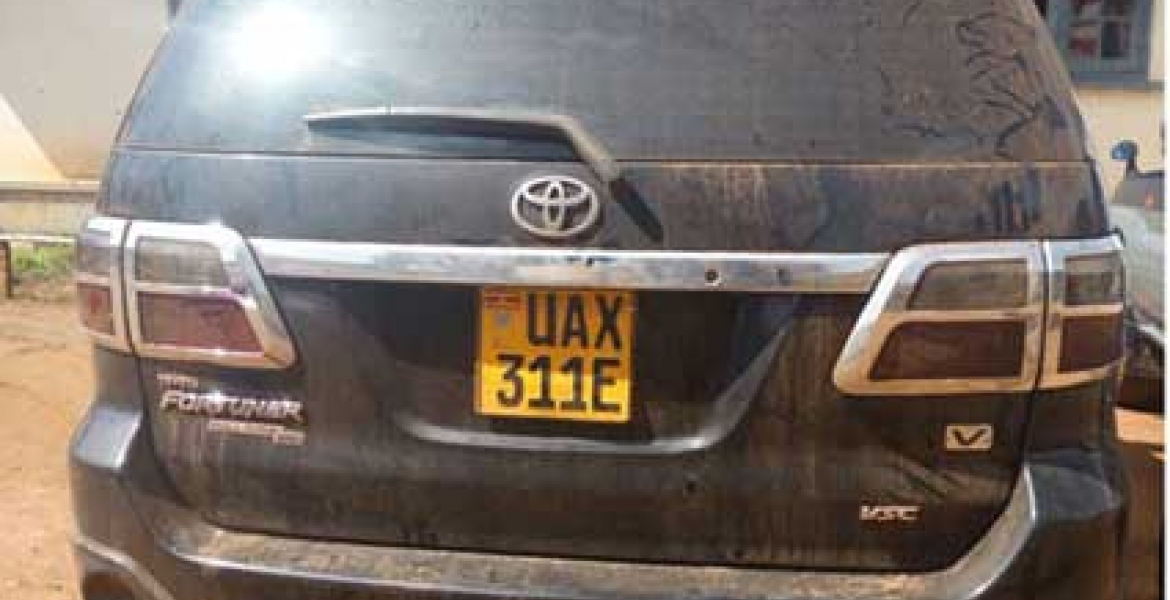 Police in Uganda have impounded a vehicle and arrested three people including a Kenyan and two Ugandans in connection with the murder of Independent Electoral and Boundaries Commission (IEBC) ICT manager Chris Msando, who was killed last week in unclear circumstances.
The suspects  were traveling in a Toyota Fortuner with Ugandan registration number plates, which was impounded after it crossed the border at Busia. Police say the vehicle was headed to South Sudan when it was intercepted.
Aswa River Region Police Spokesperson Jimmy Patrick Okema, while confirming the incident said that the arrests are related to Msando's death.
"It's believed that the vehicle could be for killers, but I still don't have all the details, may be Interpol will give all the details. However this is the little information I have, the arrest is related to Msando's death," Mr Okema said.
He added: "The suspects and the intercepted vehicle have been taken to the Police Headquarters in Kampala for further investigation."
Msando  was killed alongside a 21-year-old woman, Ms Carol Ngumbu. Their bodies were found dumped a few meters from each other at Muguga Forest in Kikuyu, Kiambu County last Saturday. An autopsy carried out on the bodies of the two revealed they were strangled, possibly using a rope.