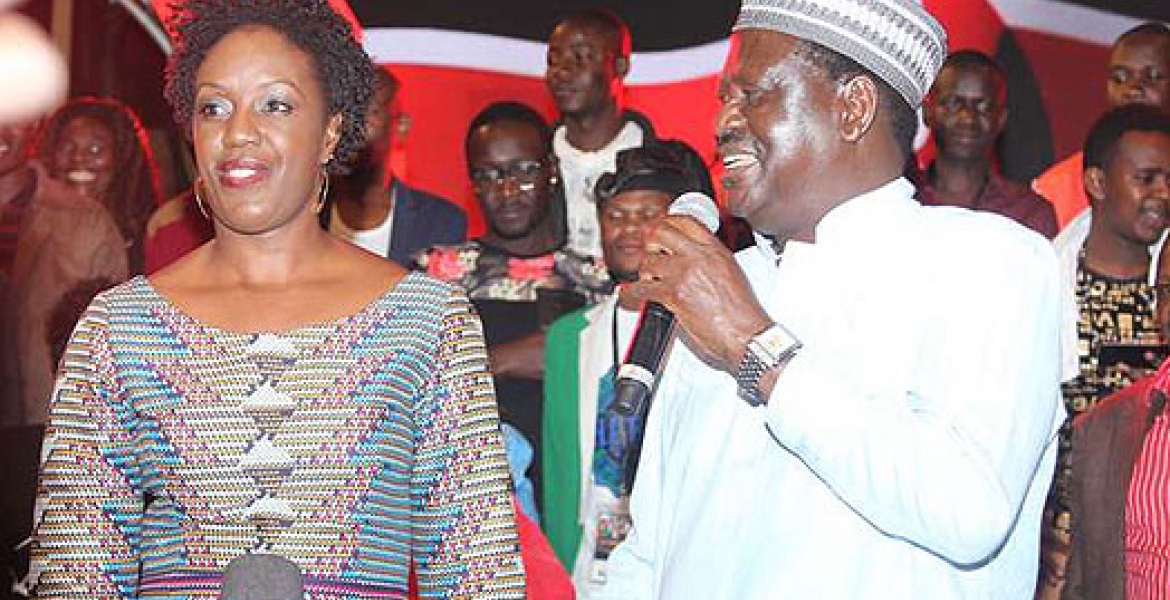 The Non-Governmental Organizations Coordination Board has de-registered a foundation connected to National Super Alliance (NASA) presidential candidate Raila Odinga's daughter, Rosemary Odinga, over what it termed as 'operating unauthorized bank accounts'.
Rosemary's NGO, Key Empowerment Foundation Kenya faces accusations of being involved in political activities contrary to the stipulation of the Act and Regulations.
NGO board Chairman, Fazul Mahamed in a letter said that the NGO was running an illegal bank account titled "Payment of NASA Presidential agents" with City Bank, which contravenes the provisions of the Act and its attendant regulations.
"Your organization has breached the provisions of Section 12 (4) read together with Regulation 12 Clause 10 of the terms and conditions attached to your certificate of registration by opening and operating unauthorized bank accounts," read the letter in part.
The deregistration comes barely days after Rosemary Odinga, through her lawyer Paul Mwangi, accused the board of dragging Rosemary's name in the mud. "It is an open secret, on whose behest you have carried this diabolical scheme and it is sad that dictates basic of human decency are now dispensable in political competition," read the letter to Fazul.
Lawyer Paul Mwangi and Co. Advocates in a letter denied that Rosemary was a trustee, patron or an official in any capacity at the foundation in question.
While dismissing the de-registering as a political chicanery, the lawyers argued that the move was meant to jeopardize Raila Odinga's legitimate pursuit of the Office of the President.
On Wednesday, a statement by Raila Odinga's Communications Director, Dennis Onyango disclosed that the said NGO applied for registration by submitting all the requirements and paid the registration fee, but a certificate was yet to be issued.