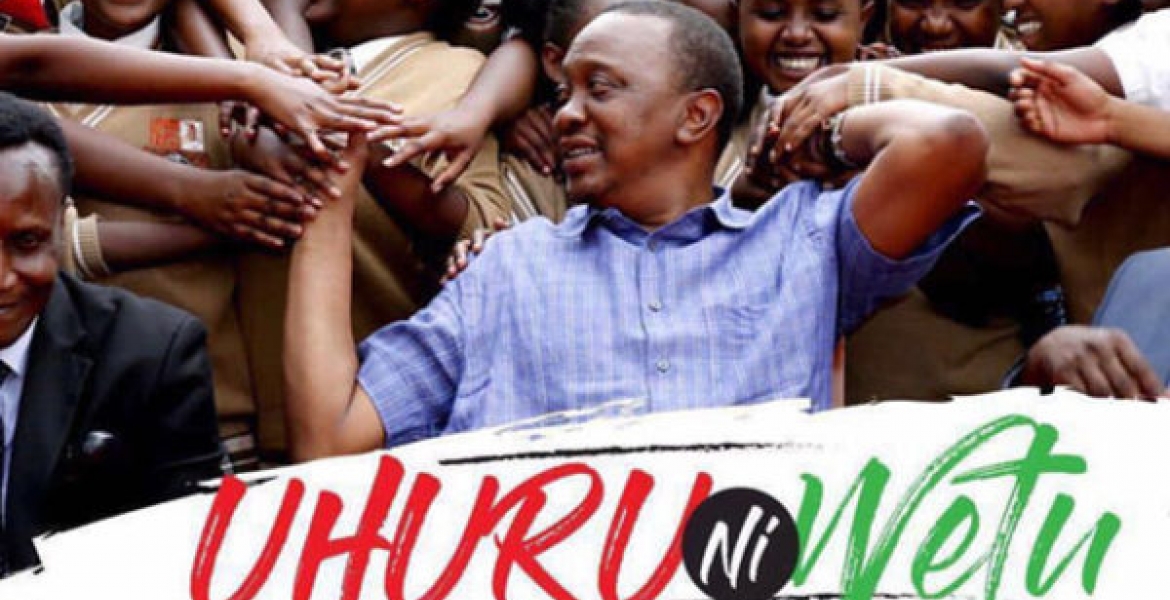 A host of top Kenyan celebrities with a large following on Instagram have thrown their weight behind President Uhuru Kenyatta re-election bid, with three days to the Tuesday's general elections.
Led by comedians Chipukeezy and Ogaobina, gospel artistes Size8, Media personality Grace Msalame known on Instagram as Sowairina, the personalities took to the Instagram to voice their backing for President Uhuru Kenyatta, as the election campaign curtains come down on Saturday.
Others took to YouTube to support President Kenyatta's second term including musicians' Bahati, Roughtone, Frasha of the P-UNIT group among others.
Renowned vernacular musicians under the bandwagon of #UhuruNiWetu campaign on YouTube including Ben Githae, Loise Kim, from the Mt. Kenya region, Ally B from the coastal region, singer Amos Barasa from the western region among others were also not left behind.
"And you Know when it's time to take a stand, God calls us to either be hot or cold for if we are lukewarm he will spit us out," Media personality Grace Msalame said with the hashtag #UhuruNiWetu.
Others like Chipukeezy used photos taken with President Kenyatta and stated "Hiyo ni salamu ya tano tena (Those are greetings of five more years.)
"On 8th August, let us get out on large numbers and vote peacefully, but as an artistic youth remember President Uhuru Kenyatta looks to increase creative arts, content, create employment opportunities for the artists," comedian Ogaobina told his 319,000 followers on Instagram.
Joseph Kamaru and CDM Karatu are other singers who are backing the Jubilee party candidate as he seeks reelection.
President Uhuru Kenyatta is looking to retain his seat in the Tuesday's election, but is facing an uphill task from his rival, opposition National Super Alliance (NASA) presidential candidate Raila Odinga.