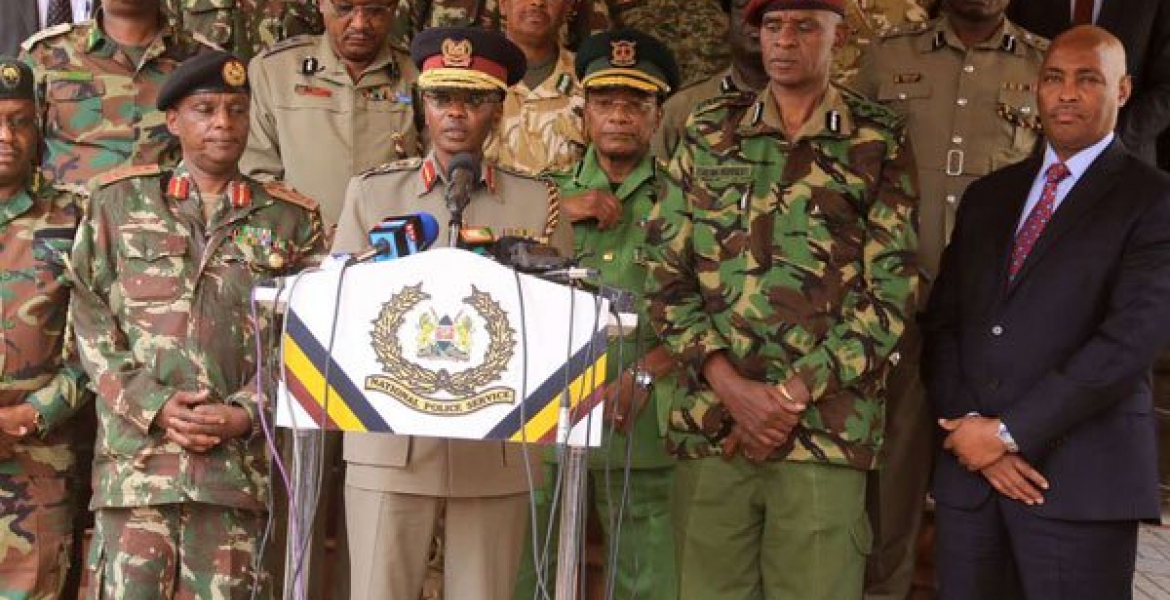 The government says that it has deployed over 150,000 police officers to man next week's general elections and assured that safety will be provided at all polling stations across the country.
Officers drawn from the regular unit, the Administration Police and the General Service Unit were dispatched to various areas across the country from Friday, with the last batch expected at their stations on Sunday, the inspector general of police said.
"We have put in place adequate security measures and deployed police officers as per the IEBC (Independent Electoral and Boundaries Commission) request and our own security needs assessment across the country," Inspector-General of Police Joseph Boinnet said in a notice to the public.
"The police serve without fear or favor and every officer will remain impartial while discharging his or her mandate in strict adherence with the law," he added.
Boinnet said that additional officers from the National Youth Service, the Kenya Wildlife Service, the Kenya Prisons and the Kenya Forest Service will also be assisting in ensuring peace and order as Kenyans take part in a historic election.
He added that the 290 returning officers in the constituencies and their counterparts in counties and senior IEBC officials will also be provided with adequate security during the election.
"Anyone found disrupting peace will be dealt with in accordance with the law regardless of their social, economic or political affiliations.
"We are constantly monitoring the security situation in the country and responding swiftly to prevent and address emerging issues," he said.
"We urge our esteemed clients who are the wananchi, candidates, the media, political parties and all the other stakeholders to be vigilant and utilize the engagement and dialogue channels we have set in place to communicate," he added.