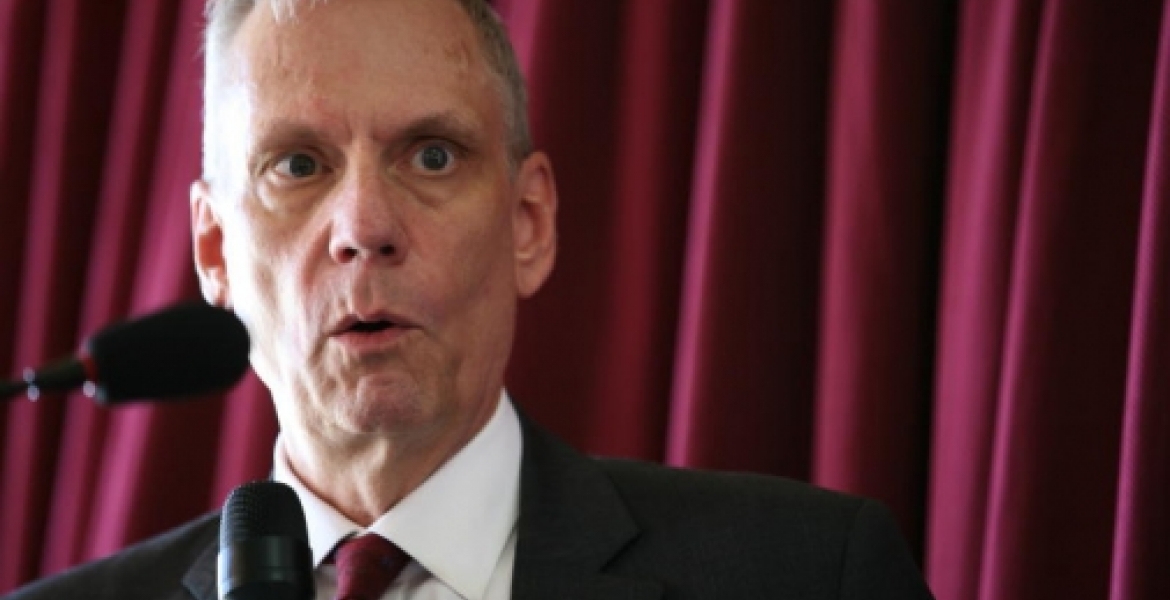 Robert Godec, US Ambassador to Kenya
Some 22 foreign diplomats have assured Kenya that their countries do not have preferred candidates or party in the presidential election slated for Tuesday next week.
The envoys said that the August 8th general election is an opportunity for Kenya to construct a remarkable future, inspiring Africa and expanding freedom while strengthening national unity.
They reaffirmed that they will respect the democratic process and Kenyans' right to choose their representatives, but challenged the candidates to be ready to concede defeat or seek redress through the right channels instead of resorting to violent street protests.
In a joint statement, the envoys underscored the need for the Independent Electoral and Boundaries Commission (IEBC) staff to be provided with enough security ahead of election and called on politicians to stop attacking the poll agency.
"Candidates running for office, whether they win or lose, should be prepared to welcome the decision of the people with grace and humility," the statement reads.
Led by US Ambassador Robert Godec and High Commissioner to the United Kingdom Nic Hailey, the envoys said that a "a successful poll will secure the extraordinary promise of the 2010 constitution, strengthen democracy and advanced prosperity for all Kenyans."
"All sides should respect judicial independence and be prepared to resolve any disputes over the polls peacefully through the courts and not violently in the streets."
"We urge all registered Kenyans to vote on Election Day. Political competition should never turn into bloodshed and no one should die because of election," the statement reads.
Ambassadors and high commissioners from US, UK, Italy, Poland, Netherlands, Finland, European Union (EU), Sweden, France, Denmark, Switzerland, Austria, Spain, and Czech Republic, Germany, Norway, Australia, Canada, Romania, Ireland, Portugal and Belgium were present during the issuing of the statement.