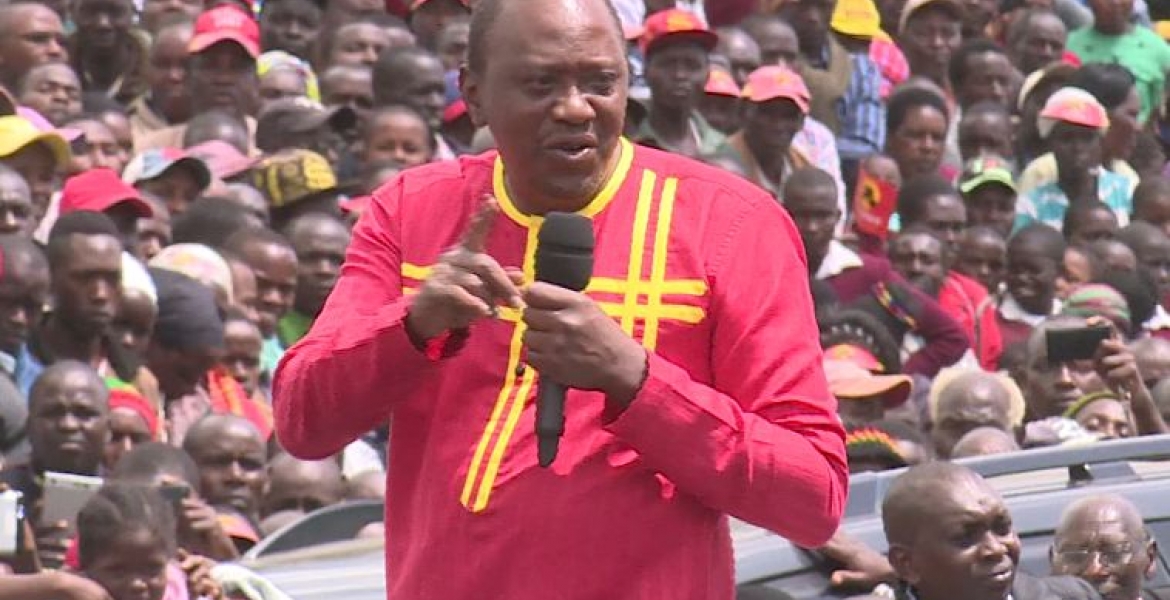 President Uhuru Kenyatta has revealed the reason why he snubbed the much televised presidential debate that was organized by the media on Monday evening.
The Head of State said attending the debate was waste of time as he could not debate with "someone who does not have an agenda for this country."
Uhuru noted that he had "nothing to debate" with National Super Alliance (Nasa) presidential candidate Raila Odinga, his main rival in forthcoming elections.
"Do you want me to spend my time responding to Raila or commissioning projects? I decided that he will debate alone because I have nothing to debate with him. I will not waste my time there," he said.
The President spoke during a campaign rally at Kiandu, in Nyeri County on Tuesday.
The President's absence forced organizers to allow Raila Odinga enjoy 90 minutes in the limelight .