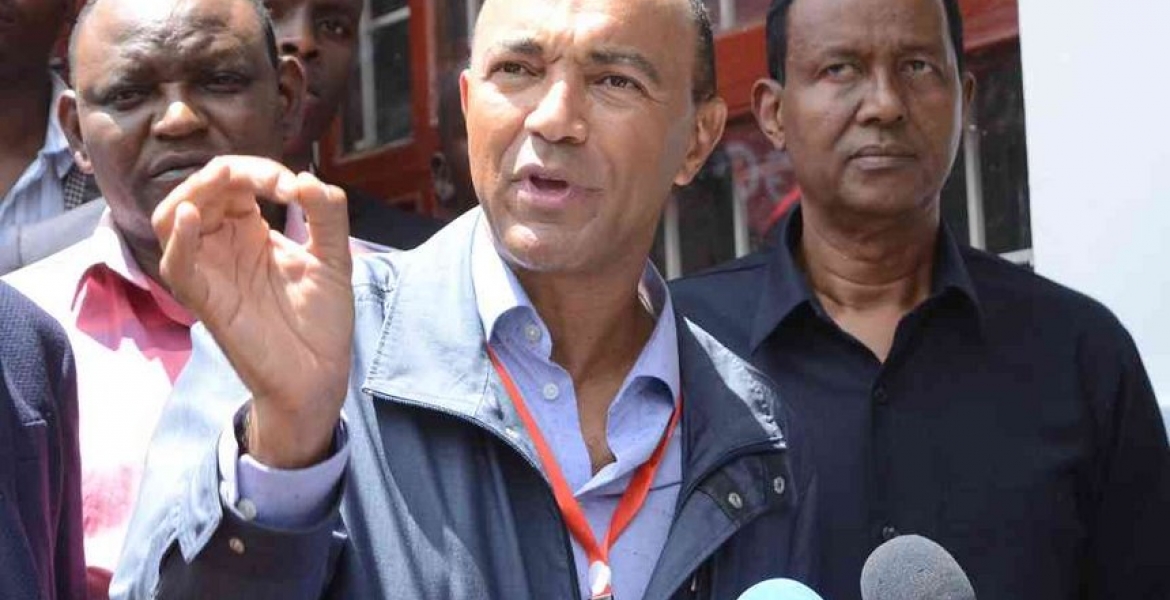 Days after President Uhuru Kenyatta asked him to step down for Mike Sonko in Nairobi governor race, Peter Kenneth has maintained he is the best for the seat, terming incumbent Evans Kidero is a "consistent loser" and Mike Sonko an "unmitigated disaster".
"It is time to abandon your bid and support the winning team of Sonko-Igathe," the President said during a rally in Nairobi on Friday.
Kenneth seems to have given the President's plea a deaf ear, and instead says that Sonko is a failed Senator and "cannot wash his hands off the mess" he has made. "I have walked all through and seen the troubles Nairobians are facing. It is evident that even Sonko cannot be a solution to these problems," he said.
Kenneth lost to Sonko in the race for Jubilee Party ticket in April primaries after garnering 62,504 votes against Sonko's 138,185.
The former Gatanga MP noted that he does not agree with the calls to step down by the President, adding the President agree with him that Kidero is a failure. "One thing I am happy about is that even Uhuru has accepted that Kidero is a failure," he said
style="display:block; text-align:center;"
data-ad-format="fluid"
data-ad-layout="in-article"
data-ad-client="ca-pub-9551493996322986"
data-ad-slot="9812378639">
Speaking during a campaign rally in Karen, Kenneth said he has no problem with Uhuru supporting Jubilee candidates. "As the party leader, he is allowed to carry his candidates around...but then governorship is not about party prestige...it is about service delivery to the people," the independent candidate said.