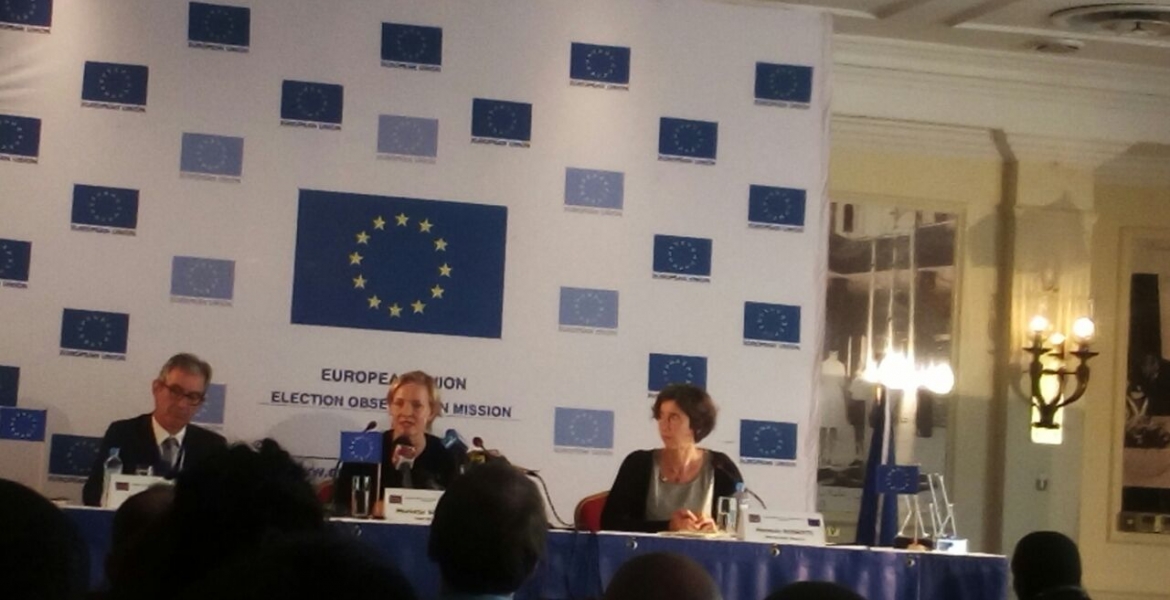 The European Union Election Observation Mission to Kenya (EU EOM) has expressed fears of possible election violence, during and after the August 8 elections.
The EU EOM Chief Observer Marietje Schaake while addressing a press conference on Monday said that the observers had established that Kenyans from different parts of the country feared possible violence, urging the government to prepare by putting up necessary mechanisms to save Kenya from violence.
This comes just a day after President Uhuru Kenyatta made an assurance to the EU observers and the international community that Kenya was well prepared for a free, fair, credible and peaceful election.
"Elections will be held on August 8 as required by the Constitution and the Government has taken steps to ensure Kenyans exercise their democratic right and choose their leaders without interference. We have also taken measures to ensure that the polls will reflect the will of the people as well as ensuring that the country will be safe during and after the exercise," said President Kenyatta.
EU, however, expressed confidence with the preparations that have so far been made to ensure a free, fair and all inclusive poll.
"EOM will be assessing the General Election according to Kenya's national law and the international commitments it has made regarding elections. We will look at the reality across the country and make recommendations on how to improve the democratic process in the future," said EOM Chief Observer Marietje Schaake.
The EU observer mission has already deployed 30 observers in different parts of the country to keenly monitor the preparedness of various bodies and all aspects of the electoral process, including campaigns by all contestants.