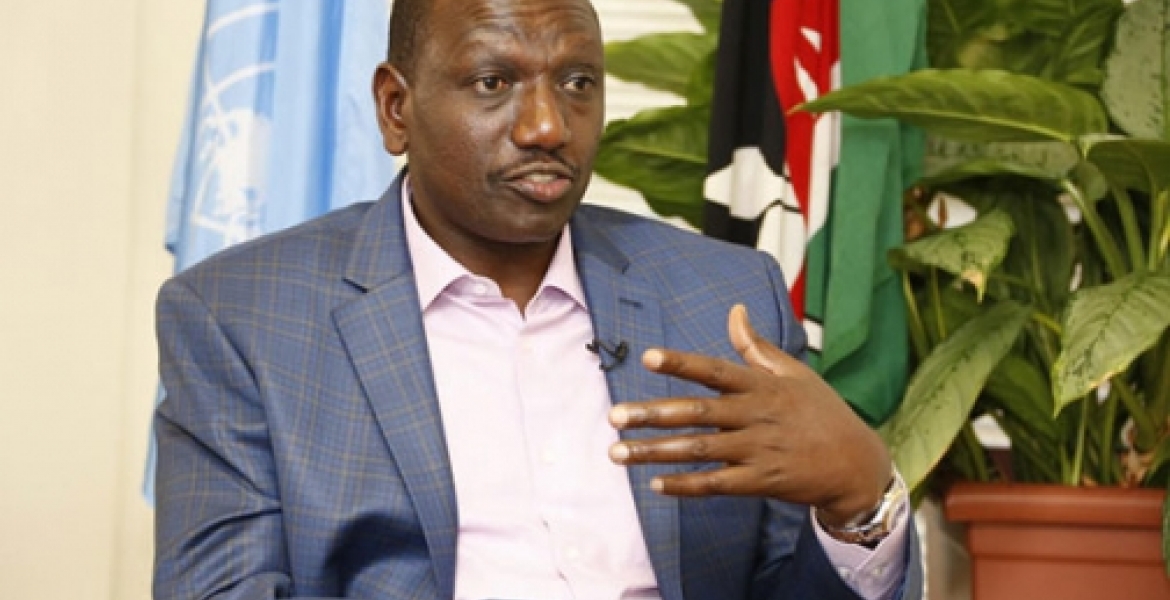 Deputy President William Ruto has for the first time talked about the alleged meeting between him and President Uhuru Kenyatta, brought together by billionaire businessman Jimmy Wanjigi at Wiper Democratic Movement leader Kalonzo Musyoka's home in the wake of the 2013 general elections.
Last week, Kalonzo and Ruto traded accusations at each other after the Deputy President claimed that the National Super Alliance was being financed by corruption cartels, in reference to Jimmy Wanjigi, but in a rejoinder, the NASA presidential running mate said that Ruto cannot speak about Wanjigi as a cartel when in fact, it was him who introduced him to the businessman.
Speaking in an interview on Citizen TV's Sunday Live, the Deputy President was tasked to explain the meeting between him, Uhuru and Kalonzo together with businessman Jimmy Wanjigi.
"I clearly remember the night I felt betrayed by Uhuru and Ruto. This was the night our alliance died. We had agreed with Ruto that I would be on the presidential ticket with Uhuru as my running mate and he as the majority leader," Hussein read a paragraph from Kalonzo's book and asked the Deputy President to respond to the statement.
"Then on that night, Uhuru and Ruto arrived at my home in the company of Jimi Wanjigi…"
Ruto in response said "That's a lot of nonsense," Ruto replied.
He said that the former Vice president was lying on what exactly transformed in the meeting and that they were discussing on how to enter into a coalition agreement with Kalonzo ahead of the 2013 elections, but the NASA presidential running mate demanded he be made the flag bearer because the two were going to be jailed in the International Criminal Court, where they were facing charges, a statement that led to the end of the meeting after realizing that Kalonzo was not a friend.
"He told us, gentlemen, why don't you allow me to become president; in any case, you will be in jail for 10 years, after which when you come back, I will be through and you can take over from there." Ruto said.
"That is how we left Kalonzo Musyoka's house in a hurry. Because we realized we're not dealing with a friend." Ruto added.