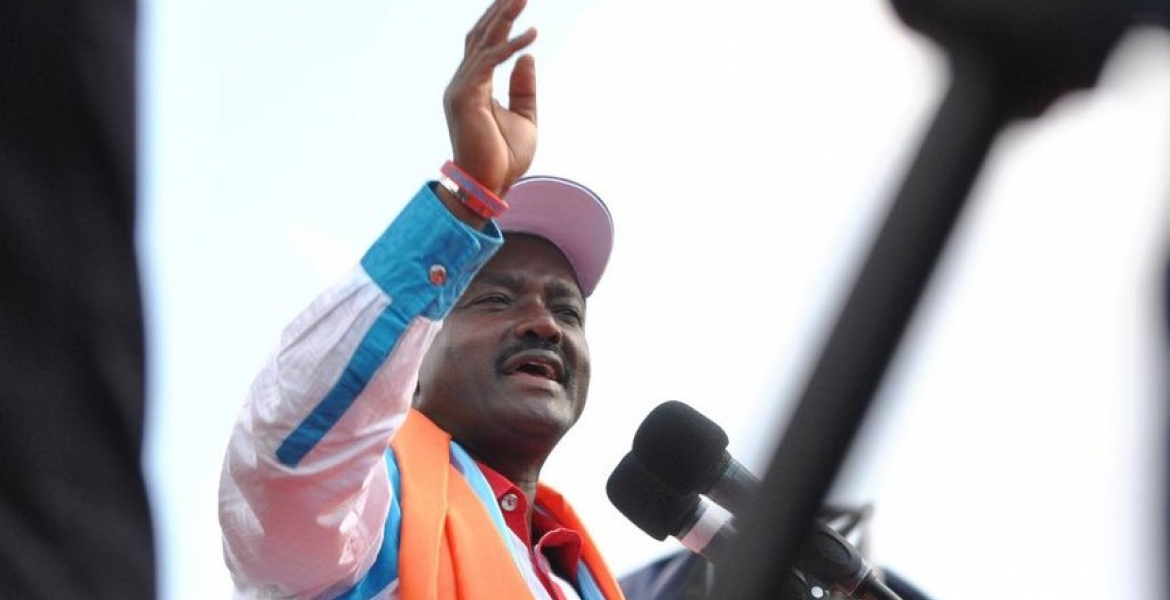 Wiper Democratic Movement leader Kalonzo Musyoka has lashed out at President Uhuru Kenyatta for claiming that he was the cause of poverty in Ukambani region, saying that Uhuru has no right to talk about poverty in Ukambani, while his Gatundu backyard suffers the same problem.
The former Vice president said that it was ironical for Uhuru to accuse him of being behind poverty in his Ukambani while Uhuru's Kiambu is suffering from jiggers as a result of poverty, even after producing two presidents'
 "Ironically, even as the President and his deputy launched a tirade of attacks on me, his [Uhuru's] own Gatundu backyard fares no better than most parts of Ukambani and other rural areas of Kenya in general," Kalonzo said.
"Gatundu residents suffer from jigger-infestation and have resorted to drinking cheap killer brews because of poverty. Abject poverty, characterized by the debilitating jigger menace, as well as alcoholism and drug abuse pervade the area that so far prides itself on having produced two Presidents — Jomo and Uhuru," Kalonzo added.
The National Super Alliance (NASA) presidential running mate said that the fact that he was re-elected as Mwingi North MP four times shows that residents believed in his leadership.
"They are trying too late to curry favors with a completely disgusted electorate that has already made up its mind to reject the extremely inept, blatantly corrupt and shamelessly tribal Jubilee regime on August 8," the Wiper leader said.
He further told President Uhuru Kenyatta that he was not interested in joining Jubilee party, which he said was sinking and will lose in the August 8 polls.
 "It is comical for Uhuru and Ruto to ask me to join them as they march towards opposition trenches, for that is surely where they will be after NASA takes over power after the polls on August 8," he said.