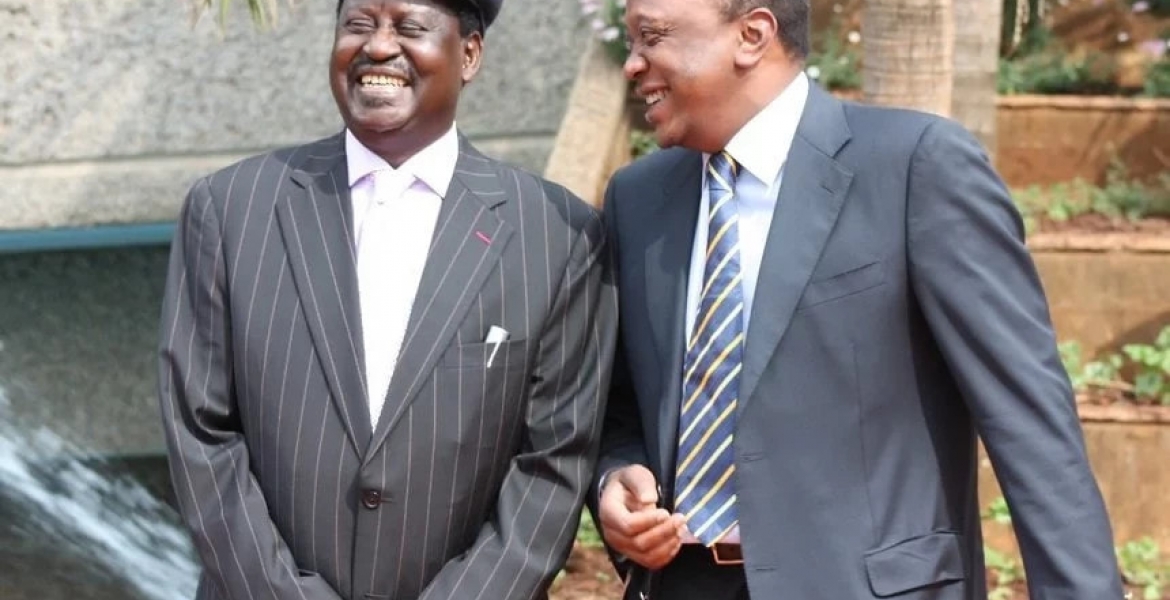 President Uhuru Kenyatta has revealed that he has a well-worked out plan for National Super Alliance (NASA) flag bearer Raila Odinga, if he retires from active politics.
Speaking in his meet the people tour to drum up support for his reelection bid in Busia County on Wednesday, the head of state urged the former Prime Minister to retire from active politics when he defeats him in the upcoming polls.
"Given the respect I have for Raila Odinga, I have already rolled out a retirement plan for him. I have set aside bodyguards who will protect him at his home in Bondo, a pension scheme for him… all that, we have worked out. Because Raila is my elder brother, I want him to live a dignified life. About power-sharing in government, he should forget," said President Kenyatta.
The Head of State called on area residents to shun politics of division and challenged the opposition to preach peace during the elections.
"We, as Jubilee leadership, detest politics run on the basis of insult. I urge our competitors from the other camp (The National Super Alliance – NASA) to come up with a manifesto and an agenda for all Kenyans that will help the citizens make an informed decision on whether to vote for them or us on August 8. As leaders, we should not fuel hate, ethnicity and base our politics on insults. It is not beneficial to the nation," Uhuru added.