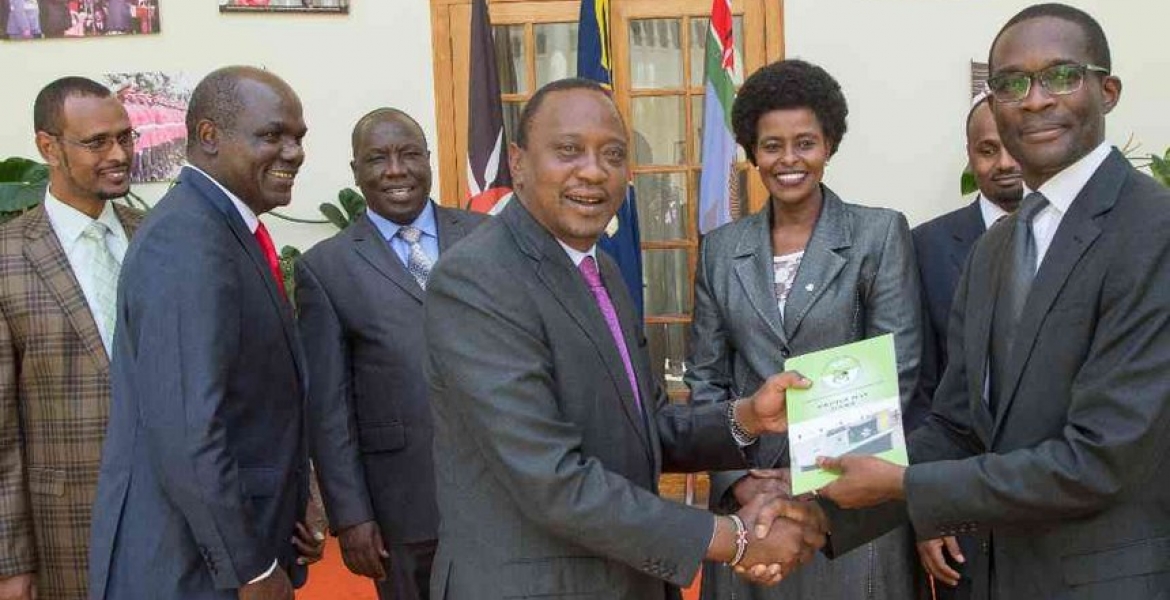 National Super Alliance (NASA) has dragged President Uhuru Kenyatta's brother Muhoho Kenyatta name into the ballot paper printing tender row.
NASA chief, Raila Odinga on Tuesday claimed that they have information indicating the firm has links with senior Jubilee officials for at least three years, doubting its credibility to be trusted with the tender.
In a press briefing in Nairobi on Wednesday, NASA campaign supremo Musalia Mudavadi said that Muhoho Kenyatta is the "local contact" for Al Ghurair and possibly a shareholder in the firm.
"We have established that the CEO of this firm is an intimate friend of the Kenyatta family and a frequent guest at the home of Muhoho," he said on Wednesday.
He added: "It has become abundantly clear that the awarding of the tender was influenced by Uhuru. The President cannot be the procurement manager in chief for IEBC."
Mudavadi demanded the sacking of IEBC CEO Ezra Chiloba and Director of Election Operations Immaculate Kasait for their alleged involvement in the matter.
"They were the contacts for State House. These two should immediately step aside and investigations should commence into their conduct and tenure at the IEBC," he claimed.
"Kasait reports on a weekly basis to State House where she gives status updates to Head of Public Service and Chief of Staff Joseph Kinyua," he said. "The interest, in our view, is clear. The President and his Jubilee team are looking for a firm that can supply extra ballot secretly as was the case in 2013," Mudavadi added.
"The issue of delay is only an excuse to create a crisis to justify the giving of this tender to Al Ghurair."
The awarding of the ballot paper printing tender to a Dubai-based company, Al Ghurair has become the subject of confrontation between the ruling party, the opposition and the poll management body IEBC.