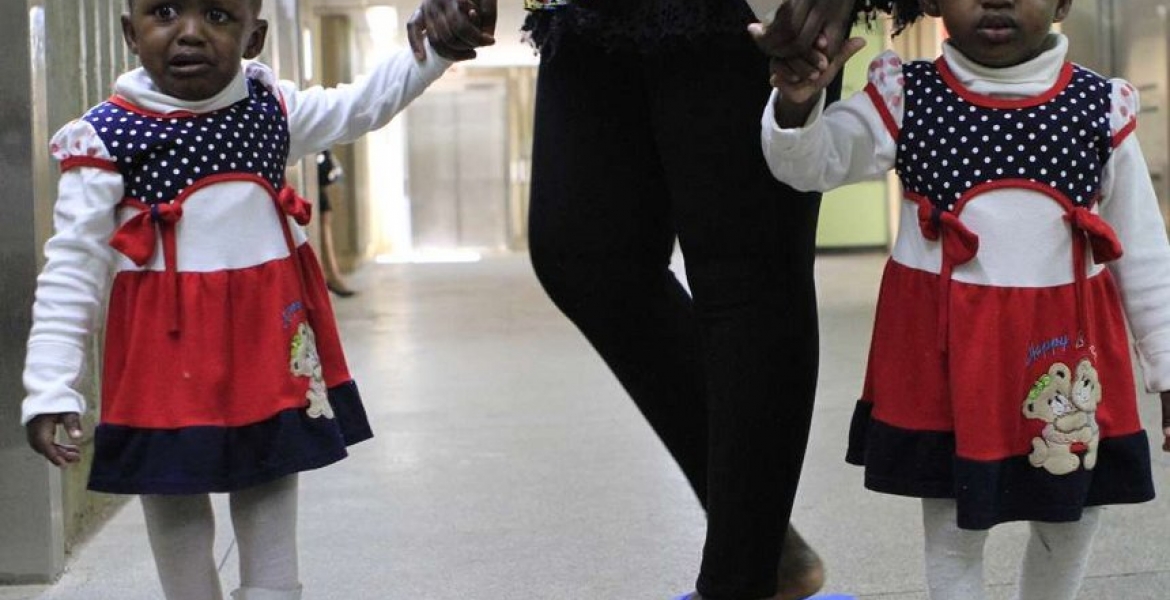 The family of Siamese twins who were separated at Kenyatta National Hospital is now in joy and jubilation after their babies were discharged from the facility on Thursday.
The twins were been born conjoined and underwent a successful surgery at the Kenya's largest referral hospital where they were separated, but have been in the facility for nearly eight months after the delicate and historic surgery.
Blessing Kathure and Favour Karimi have been at the Kenyatta National Hospital Specialized Surgical Pediatric Ward since September 5, 2014, as their condition was being closely monitored by medics to allow their stability.
On February 14 this year, the twins left the hospital for the first time for a Valentine's Day treat at the Kenya Wildlife Service Animal Orphanage in Nairobi.
The two were separated after a 58-strong team led by surgeon Fred Kabuni conducted a 23-hour operation, which was the first of its kind in sub-Saharan Africa, at dawn on November 1, 2016, until 5 am the following day.
The hospital withheld the two to monitor them and allow them gain strength and develop sufficient muscles.
According to KNH Communication Manager, this "highlight the journey of the separated twins and the lessons learnt leading to their successful recovery,".
Kathure and Karimi were born through normal delivery on September 4, 2014 at St Theresa's Mission Hospital-Kiirua, Meru County.