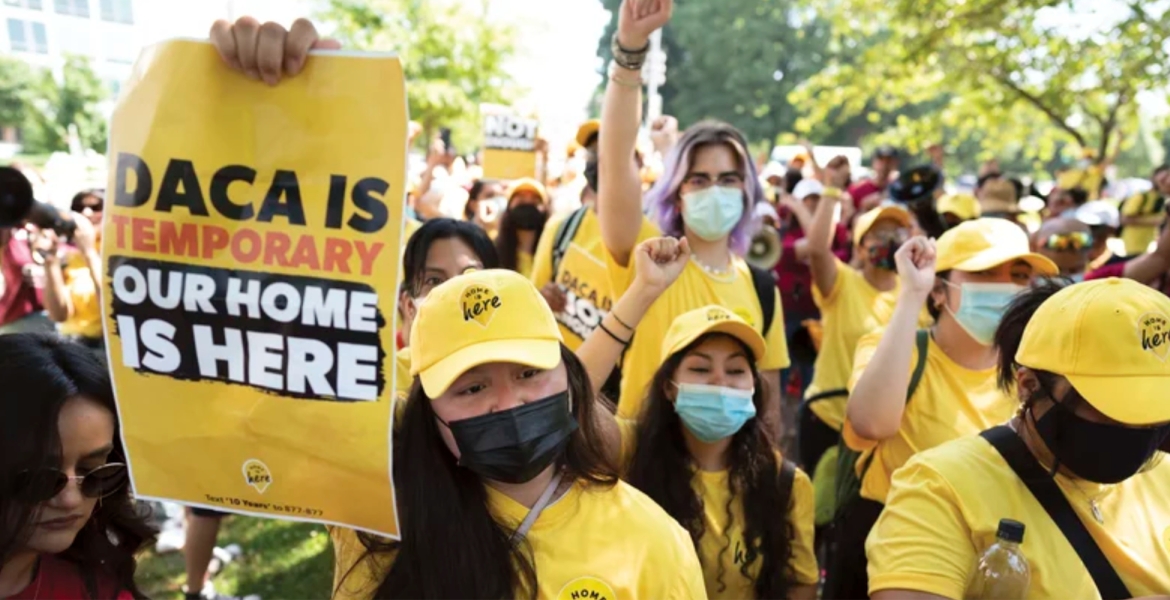 A federal appeals court on Wednesday upheld a lower court ruling that declared the Deferred Action for Childhood Arrivals (DACA) program unlawful and barred first-time applicants.
The 5th US Circuit Court of Appeals determined that the Obama administration lacked legal authority to create DACA in 2012, upholding a July 2021 ruling by a federal district judge in Texas, who barred the Biden administration from enrolling new applicants in the DACA program.
Like the lower court, the appeals court did not order the government to shut down DACA entirely or stop processing renewal applications for current beneficiaries, CBS News reports.
Last year, US District Judge Andrew Hanen ruled that DACA was unlawful as it was created through a memo instead of the formal rulemaking process, which requires public "notice and comment." But he allowed the program to continue for those already with DACA status.
The three-judge panel of the appeals court sent the case back to Judge Hanen, asking him to review the new regulations that the Biden administration unveiled in August to protect and fortify DACA. The regulations are set to take effect on October 31st. 
DACA protects people who arrived in the US as children without legal status by granting them work authorization, protecting them from deportation, and in some cases allowing them travel permits. It does not qualify them for permanent legal status or citizenship. 
Those enrolled in DACA were required to prove that they arrived in the US by age 16 and before June 2007, studied in a US school or served in the military, and lacked any serious criminal record.  
Reacting to Wednesday's appeals court ruling, President Biden said he is "disappointed."
"The court's stay provides a temporary reprieve for DACA recipients but one thing remains clear: the lives of Dreamers remain in limbo." He said. "It is long past time for Congress to pass permanent protections for Dreamers, including a pathway to citizenship." 
As of June 30th, 594,120 immigrants who were brought to the U.S. as children were enrolled in DACA, according to data published by the US Citizenship and Immigration Services (USCIS).