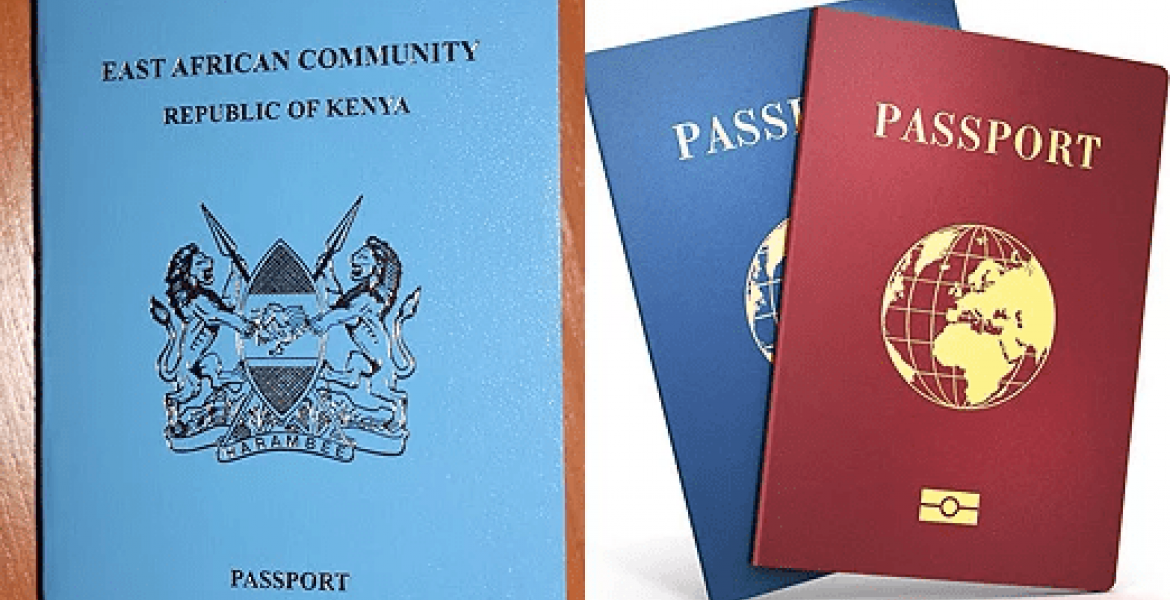 Kenyans who are yet to acquire e-passports can now breathe a sigh of relief after the government extended the deadline for phasing out of the old-generation passports.
The new deadline for migration to digital passports is March 1st, 2021, Interior Cabinet Secretary Fred Matiang'i announced in a statement on Monday, February 24th.
The government had originally set August 31st, 2019 as the closing date for the usage of the dark blue machine-readable passports before the deadline was pushed to March 1st, 2020.
CS Matiang'i said the move to extend the deadline by 12 months was informed by a large number of Kenyans, especially those in the diaspora, who are yet to switch to digital passports. At least 1.8 million Kenyans are yet to acquire the new-generation passport.
"…the government hereby extends the deadline for voiding the current dark blue machine-readable passport by 12 months. As such, its holders may continue using it until March 1, 2021, when it will no longer be valid for travel," Matiang'i said in the statement.
"Considering this is the second extension, the 1.8 million Kenyans still holding the dark blue passport are urged to take full advantage of this period to acquire the EAC-format electronic passports at the earliest opportunity possible, to avoid the last-minute rush, unnecessary jam-ups at the centers, and traveling inconveniences."
He further disclosed that they hope to achieve same-day issuance of e-passports by July 1st this year.
To speed up the process of migration to e-passports, CS Matiang'i said the government had opened four new immigration stations in Nakuru, Kisii, Eldoret, and Embu.
Further to this, six more centers were set up abroad including in Berlin (Germany), Paris (France), London (the United Kingdom), Washington DC (the United States), Johannesburg (South Africa), and Dubai (the United Arab Emirates).