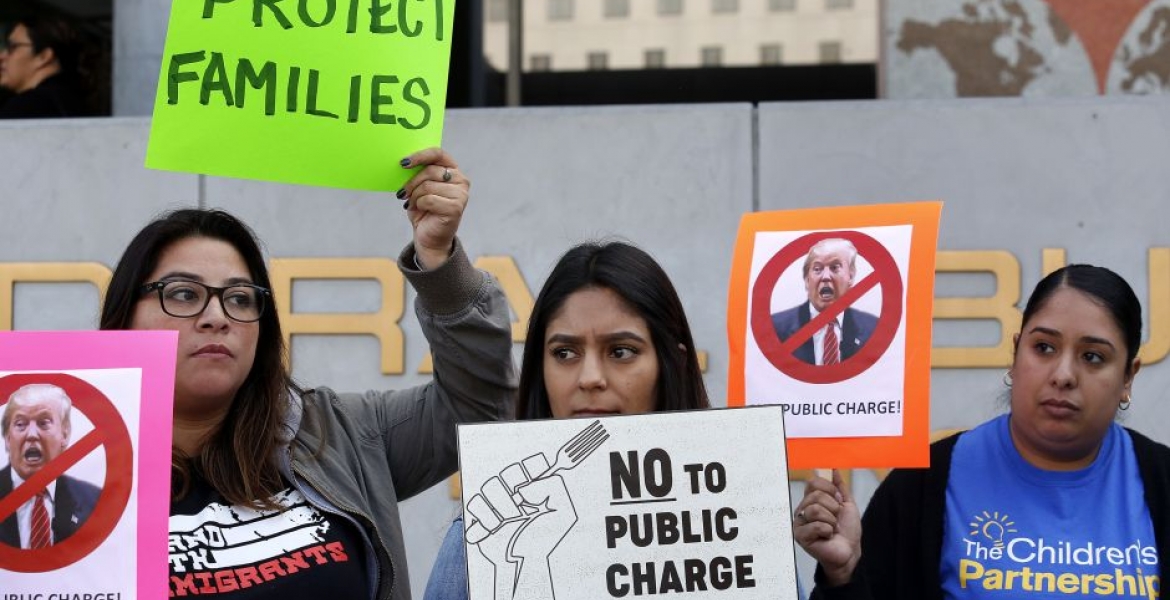 The Trump administration's new rule that bars green cards and visas to low-income immigrants is set to take effect on Monday, February 24th.
The new rule allows Immigration authorities to deny immigrants a green card or visa unless they prove they would not become a financial burden on the US.
This means that low-income foreign nationals could be deported even if they entered the United States legally. The new public charge rule aims to block immigrants who use public funds such as food stamps, Medicaid and housing vouchers, or will use them in the future from acquiring green cards.
When immigrants file petitions such as Adjustment of Status applications, USCIS will check if the applicant has receive public assistance for more than one year within the last three years. Those found to have used public assistance will be ineligible to legalize their status, and depending on their case, could then be subject to removal from the US.
Previously, a family member could vouch for an immigrant but the focus now shifts to the individual under the new rule.
The US government's previous income threshold for a family of four was about $32,000 but this will almost double ($60,000) under the new policy, according to the USCIS.
Immigrants looking to update the status of their green cards via a spouse or family petition including those under Temporary Protected Status (TPS) are at the greatest risk of being declared a "public charge". However, those applying for citizenship will not be subject to the new regulation.
Those exempted from the new regulation include refugees, asylees, trafficking victims, domestic violence victims, pregnant women, and those aged 21 and below.
The Department of Homeland Security (DHS) says the rule "better ensure that aliens seeking to enter and remain in the United States — either temporarily or permanently — are self-sufficient and rely on their own capabilities and the resources of family members, sponsors, and private organizations rather than on public resources."
Immigration advocates have called the rule a "wealth test" and say it discriminates against immigrants from poor regions of the world. They had filed several cases had been filed in federal courts to block the policy from taking effect last year. The Trump administration appealed a lower federal court ruling that blocked the rule, and on Friday the US Supreme Court ruled 5-4 in favor of the rule going into effect nationwide on Monday.