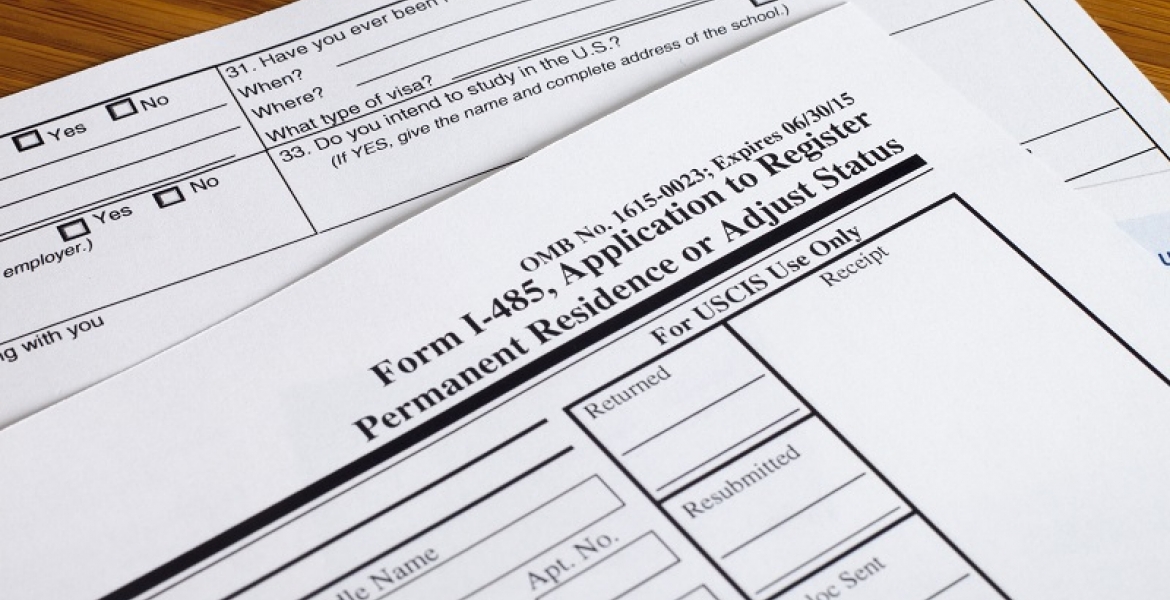 U.S. Citizenship and Immigration Services (USCIS) has published revised forms for 12 different applications as it prepares to implement the public charge rule.
The public charge rule goes into effect on February 24, 2020 and in line with that, on the same date applicants for 12 different immigration benefits will need to use new editions of the forms. Applicants in Illinois will still be required to use the current editions of the forms, before the rule is still enjoined by a federal court.
The public charge rule will deny immigrant visas to immigrants or would-be immigrants  who use public benefits or are deemed likely to use public benefits such as food stamps, Medicaid, or housing assistance. The rule was introduced by the Trump administration in August, 2019 and was set to take effect in August of that year but several states filed suits in federal court, preventing the rule from taking effect.
On January 27, 2020, the Supreme Court ruled 5-4 to allow the administration to proceed in implementing the rule with other legal challenges to the rule go through the courts.
Beginning February 24th, applicants will be required to use new versions of the following forms (except for those in Illinois):
Form I-129, Petition for a Nonimmigrant Worker
Form I-129CW, Petition for a CNMI-Only Nonimmigrant Worker
Form I-485, Application to Register Permanent Residence or Adjust Status
Form I-485 Supplement A, Supplement A to Form I-485, Adjustment of Status Under Section 245(i)
Form I-485J, Confirmation of Bona Fide Job Offer or Request for Job Portability Under INA Section 204(j)
Form I-539, Application to Extend/Change Nonimmigrant Status
Form I-539A, Supplemental Information for Application to Extend/Change Nonimmigrant Status (PDF)
Form I-601, Application for Waiver of Grounds of Inadmissibility
Form I-864, Affidavit of Support Under Section 213A of the INA
Form I-864A, Contract Between Sponsor and Household Member
Form I-864EZ, Affidavit of Support Under Section 213A of the INA
Form I-912, Request for Fee Waiver