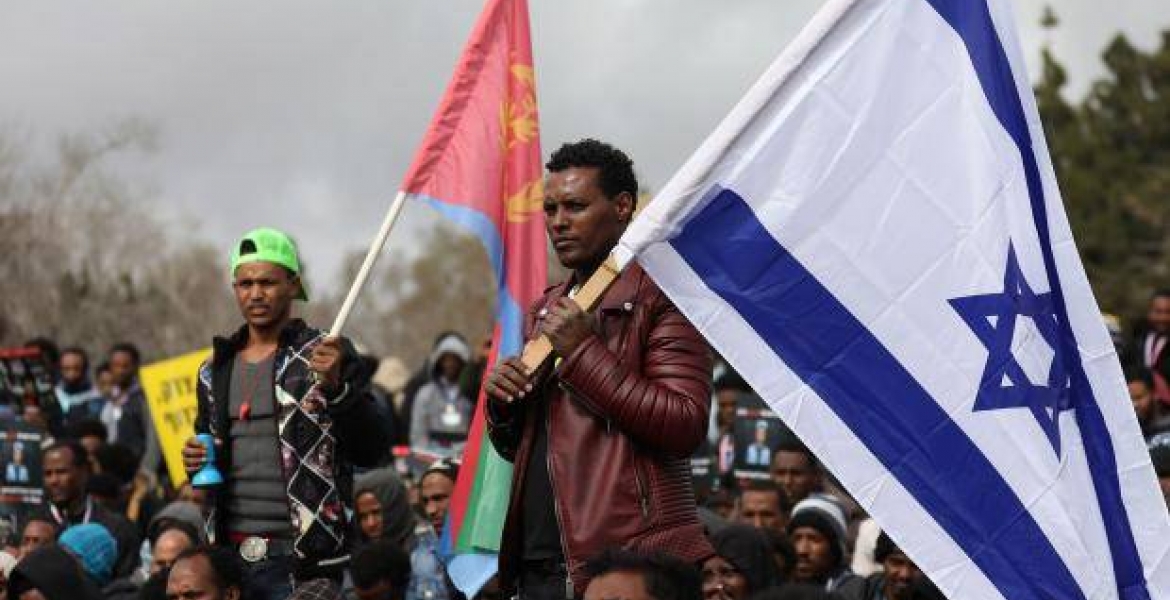 African migrants in Israel can now breath a sigh of relief after the Israeli government announced it had shelved plans to deport them by force.
Israel had earlier said it would forcibly kick out all African migrants who entered the country illegally. This was after efforts to find other countries to admit them failed. This meant that thousands of immigrants, mostly from Eritrea and Sudan, who crossed into Israel through Egypt, were at risk of being deported.
"At this stage, the possibility of carrying out an unwilling deportation to a third country is not on the agenda," the government wrote in a response to Israel's Supreme Court, which has been examining the case.
The migrants will now be required to renew residency permits after every two months, as they had been doing before the deportation threats, the Israeli government said.
While the migrants and rights groups argued that they were seeking asylum and are fleeing war, Israel government said they were looking for jobs and that it was protecting the country's borders.
However, the government said it will still seek to deport the migrants voluntarily, but the move has drawn criticism from rights group, Amnesty International.
" I'm speechless. I was so scared every day. If I can stay here it will be good, I've lived here so long - I have a job, I have Israeli friends. I am used to the place," said Ristom Haliesilase, a 34-year-old Eritrean who lives in Tel Aviv, working as a carer for the elderly.
More than 4,000 migrants have already left Israel for Rwanda and Uganda since 2013 under a voluntary program. Few weeks ago, Israel pulled out of a U.N.-backed relocation plan and continued with arrangements to relocate the migrants to Uganda against their will. 
This forced a number of migrant rights groups to petition the Supreme Court to block any such policy.
"... in reality there is nothing voluntary about them. Eritrean and Sudanese asylum seekers agree to them under pressure. Israel remains under the obligation not to transfer anyone to a country where they would be unsafe," Magdalena Mughrabi, Amnesty International deputy director for the Middle East and North Africa said while reacting to government move to abandon the deportation plans.