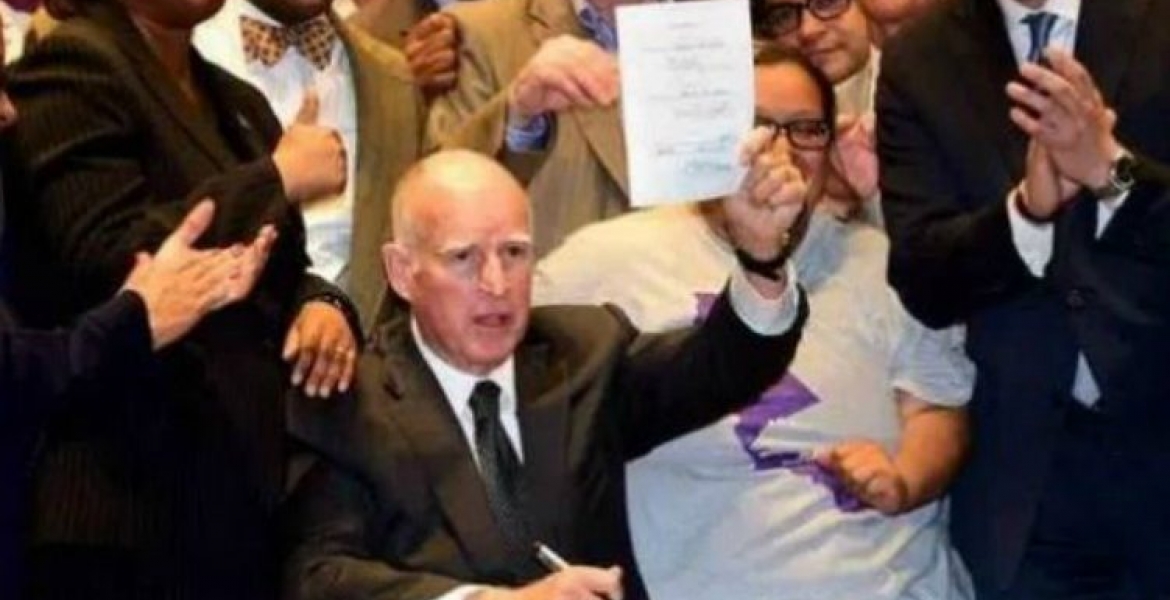 California on Thursday became the first state in the country to sign a "sanctuary state" bill that limits local and state law enforcement agencies cooperation with federal immigration authorities.
California governor Jerry Brown on Thursday signed Senate Bill 54 in a bid to shield the more than 2.3 million undocumented immigrants living in the state. The new law, takes effect in January, prohibits local and state law enforcement agencies from questioning or sharing information about individuals with federal immigration officials, unless the individual in question has been convicted of at least one offense from a list of 800 crimes defined in the state law.
Local and state law enforcement agencies will also be required to generate annual reports on people they turn over to federal immigration officials as well as any task forces that they undertake together with federal agencies.
California Senate President Pro Ten Kevin de Leon (a democrat from Los Angeles) authored the bill, and says the bill was as a result of the Trump administration's policies of targeting undocumented immigration who have otherwise been law abiding. "California is building a wall of justice against President Trump's xenophobic, racist and ignorant immigration policies," said De Leon at a Thursday press conference with immigrant rights advocates.
Governor Brown said the new law allows local and state law enforcement agencies to continue targeting dangerous criminals in the state, while protecting the law abiding undocumented immigrants. "In enshrining these new protections, it is important to note what the bill does not do," Brown wrote. "This bill does not prevent or prohibit Immigration and Customs Enforcement or the Department of Homeland Security from doing their own work in any way," Gov Brown said at the bill signing.
The Trump administration on Friday chided the law, saying it will undermine public safety, keep federal immigration officers from doing their jobs effectively and lead to more arrests. US Immigration and Customs Enforcement (ICE) acting Director Thomas Homan said ICE "would have no choice but to conduct at-large arrests in local neighborhoods and at worksites."
The White House also criticized the law but has not indicated their next move. White House Press Secretary Sarah Huckabee Sanders on Friday said that officials "are spending every day we can trying to find the best way forward."
Sanders added that "the president will be laying out his responsible immigration plan over the next week".
Other related bill signed by Gov Brown on Thursday include a bill to prevent some local governments from adding beds to immigrant detention centers, as well as one that extends protections for undocumented workers and tenants.
Several cities and counties across the United States have signed so-called 'sanctuary city' bills in response to Donald Trump's hard-line stance on immigration, but California is the first to pass such a law on the state level.