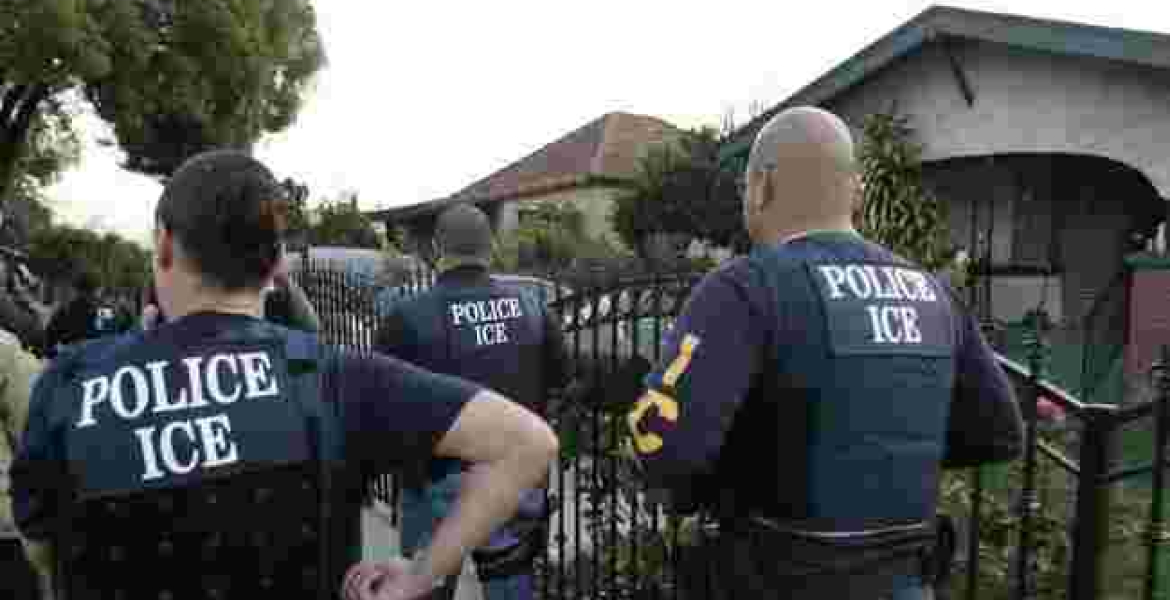 Baltimore mayor Catherine Pugh has said her administration is committed to educating immigrant communities about their rights. This follows the arrest of 5 immigrants in the city this week and a total of 28 in the state of Maryland by the Immigration and Customs Enforcement (ICE) as part of a nationwide operation dubbed 'Safe City'.
"While I cannot comment on the specifics of arrest cases in Baltimore, my administration maintains its commitment to educating immigrant communities about their rights. Individuals with legitimate claims to remain in the United States should not be denied access to due process because of misinformation or because they cannot afford proper representation. No one should have to live in fear, and the Mayor's Office of Multicultural and Immigrant Affairs (MIMA), in partnership with the Open Society Institute (OSI) have established the SAFE City Baltimore Fund to increase access to legal counsel. With this new tool, residents can find help and address their concerns proactively," Mayor Pugh said in a statement on Friday.
Pugh has said Baltimore is a welcoming city and she wants immigrants to feel safe in Baltimore. She has in the past said that as a matter of policy Baltimore police officers should not ask people they come in contact with about their immigration status.
A total of 498 immigrants from 42 difference countries were arrested nationwide in the crackdown. ICE said the operation argeted immigrants who have criminal records, have pending criminal cases, are affiliated with gangs, and those who have been previously deported and re-entered the country illegally. Other cities targeted in the operation included Boston, Chicago, Denver, Los Angeles, New York, Philadelphia, Portland, and Washington, DC.
Of the 28 arrested in Maryland, 5 were in Baltimore City, 1 in Baltimore County, 11 in Prince George's County, and 11 in Montgomery County.
ICE Acting Director Tom Homan said the operation targeted so-called sanctuary cities that refused to cooperate with federal immigration officials to enforce immigration laws. "Sanctuary jurisdictions that do not honor detainers or allow us access to jails and prisons are shielding criminal aliens from immigration enforcement and creating a magnet for illegal immigration. As a result, ICE is forced to dedicate more resources to conduct at-large arrests in these communities," Homan said in a statement.
About one-third of those arrested did not have criminal records, and of those who do, driving under the influence (DUI) was the most common crime, according to arrest records provided by ICE.
"I think it's a slap in the face for the federal government to say to keep our cities safe, we need to target immigrants, when, in fact, we know the reverse is true," Elizabeth Keys, a regional director at CASA said.