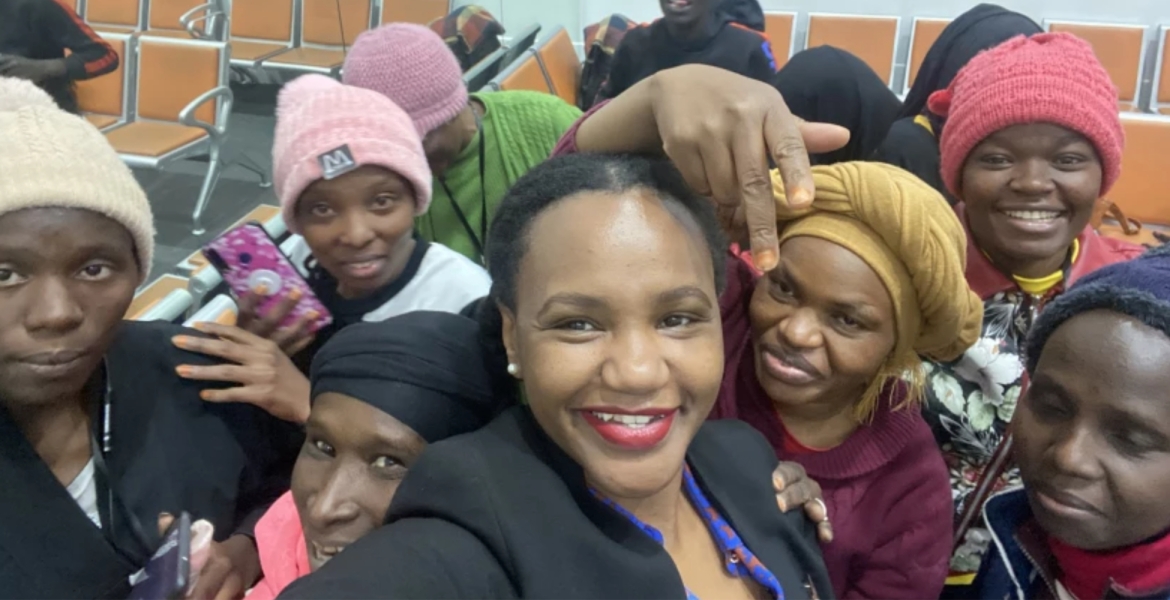 Diaspora Affairs Principal Secretary Roseline Njogu has urged distressed Kenyan domestic workers in Saudi Arabia to seek shelter at the Sakan Holding Center.
Njogu, who is part of a Kenyan government delegation visiting Saudi Arabia in a bid to address the challenges facing migrant workers there, said she was surprised to find that the Gulf nation has an agency that caters for stranded female domestic workers.
She noted that at least 288 Kenyan workers are currently being given free accommodation in the shelter as authorities process the necessary travel documentation.
"So we went to Sakan holding centre in Riyadh. Sakan shelters take in any female domestic worker in distress. In this particular shelter, they had 257 Kenyans (another 31 are in the other 12 branches across KSA). I was surprised by what I found," Njogu said via Twitter on Saturday.
She added: "Over the last two years, they have taken in 8,000 Kenyan women and helped them to transition back home. They do this at zero cost to the worker, and support our embassy @KenyaRiyadh."
The principal secretary also said the centres offer free legal aid to domestic workers with pending employment disputes and other legal concerns and assist them in procuring exit visas.
In addition, the centre has recreational facilities, including a swimming pool.
"The women we met confirmed that they are given food, shelter, medical care, psychological/psychiatric care, and eventually plane tickets to go home. There's recreation- I watched them taking a swim! They keep their phones and can leave if they want," she said.
"I was surprised by what I did NOT see. I'd been told that I'd see sick, malnourished women. My team & I provided consular services…In fact, 75 of the 288 women in Sakan already have their tickets for NBI."
PS Njogu further said Kenyans who decry mistreatment and abuse in Saudi Arabia are often those who have entered the country through the wrong channels.
"DWs who are out of status or who abandon their contract often fall prey to dalalas who traffic them to work illegally in other households. Then they are taken advantage of & mistreated as we have seen on social media. It's hard to protect you when you enter the black market!" she noted.
"Calling all activists, Kenyans of goodwill and keyboard warriors: kindly direct domestic workers in distress in KSA to go to a Sakan centre near them. Instead of flooding my DM, this is a fast, safe and FREE service. Help you fellow Kenyans," she said.