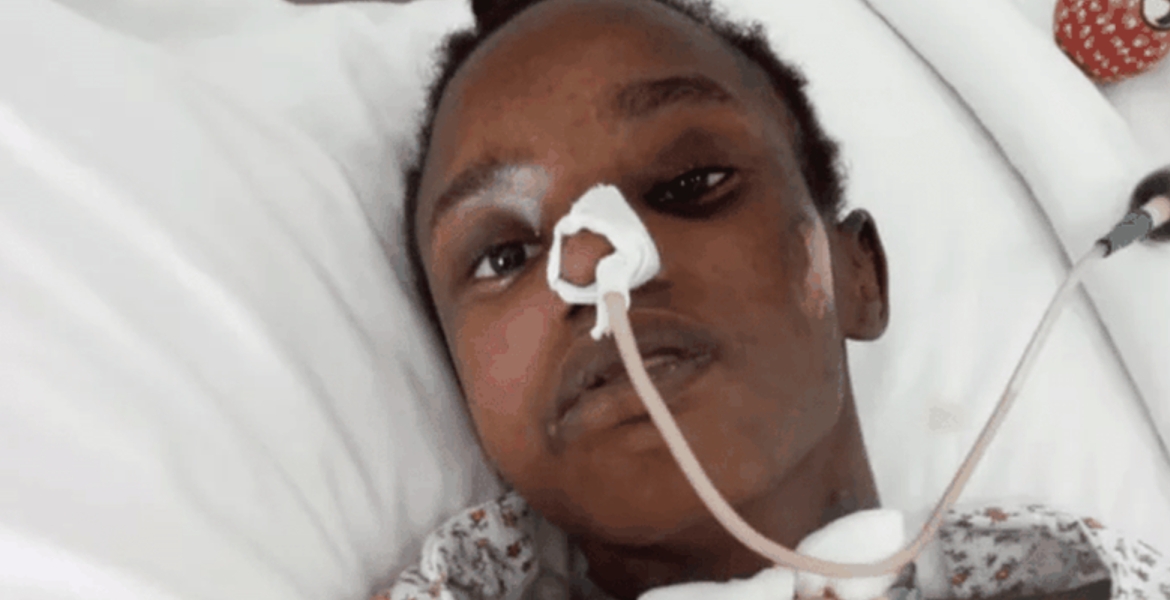 A Kenyan family is seeking help to pay medical bills for their daughter, who was reportedly attacked and raped in Albania last August. 
22-year-old Joy Aoko was found unconscious under the building where she lived in Tirana, the capital of Albania, and has spent the last three months in a hospital in a coma.
Joy's mother Ruth Aoko told Nation that her daughter moved to the European nation in February last year to work as a croupier in a casino.
"My daughter feared and hated poverty...When she just finished [school], she trained for a casino job in Kenya as a dealer, but later got a Job in a hotel in Comoros. When she told me she had missed home, she later quit her job in Comoros and came back home to Kenya. But like any other young Kenyan who want to better themselves, she reached out to the casino in Albania and she got in as a trainee," the mother said.
"I saw no need of telling [her] not to go because Albania is in Europe and her elder sister had worked there. And for her, it was a stepping stone to better herself in the casino industry."
On August 15th last year, the mother received an SMS from the casino's Human Resources department saying her daughter had been involved in an accident and was in ICU.
"I reached out to the HR but they said they did not know what had happened because the company's driver had dropped her off at her apartment, and she was perfectly fine," she added.
When the mother flew to Albania to see her daughter in September, she was in a coma and in bad shape that she hardly recognized her.
"I found my daughter in the ICU. She was on the ventilator…she was covered in a lot of machines. I did not recognize her. She had contractions; she was all bandaged up," she said.
"Doctors had given up hope because they had already given her medication and it had been six weeks. The doctors were wondering why she was not waking up."
A medical report from Spitali Universitar 1 Traumes, where she is admitted, says the girl suffered several injuries, including fractures, and internal bleeding.
Prior to the attack, Ruth said her daughter complained that she was being stalked by a man only identified as a casino driver and that she felt threatened and unsafe.
"She told me that a driver was following her and that he wanted to have a romantic relationship with her, but she didn't want him," she explained.
Ruth and her family are demanding justice and accusing the police in Albania of not doing enough.
"Up to now there is no new information that I have and they only told me they are doing investigations and when they need me they will call me. But up to today, since August, they have never reached out," the mother lamented.
"I want justice for my daughter. I want answers to what happened to my daughter."
Ruth is appealing to well-wishers for help to pay medical bills through MPesa number: 0721943018.