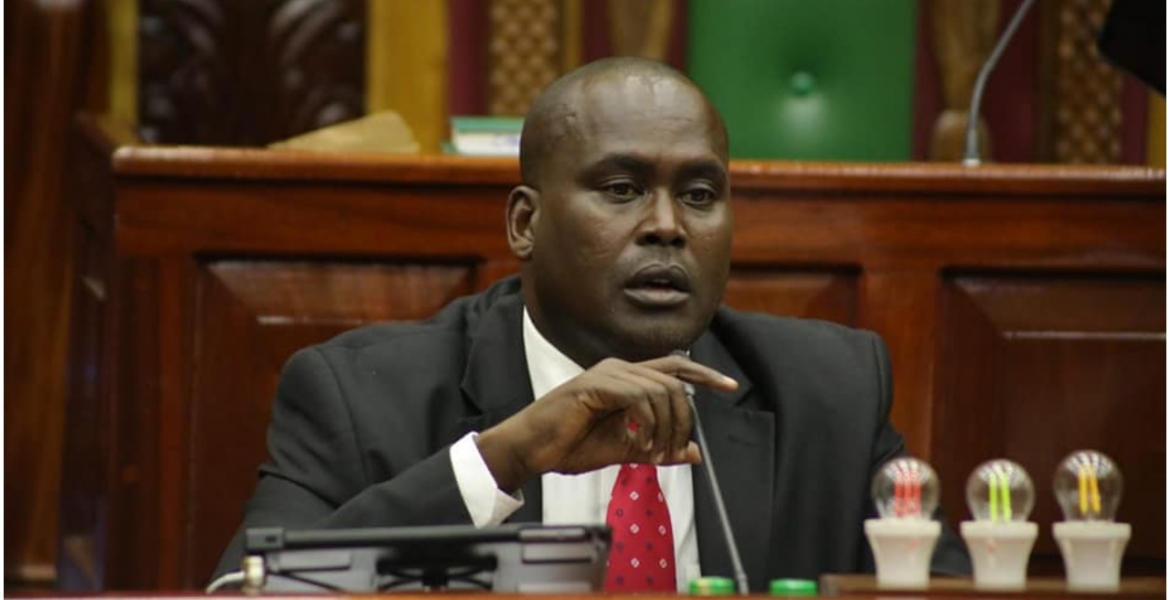 Kajiado South MP Katoo Ole Metito
A section of Kenyans in the diaspora have opposed the Foreign Service Bill 2021, which is currently before the National Assembly. 
In a statement, the group said the bill sponsored by Kajiado South MP Katoo Ole Metito discriminates against Kenyans in the diaspora, especially holders of dual citizenship.
The bill seeks to lockout dual citizens from holding diplomatic positions.
"There cannot be (and the drafters of the Bill do not bother to advance any), a rational basis or justification for the obviously discriminatory intent and impact of Section 23(3)(a). Perhaps it is an attempt at codification of some personal animus and vendetta harbored by some members of the ruling elite, and now being unleashed at public expense," the group said in a statement.
It added: "In this day and age, it is incredulous to condense the human universe into a small crucible of narrow and myopic nationalism. We reject such machinations."
The statement was signed by Henry Ongeri, Mkawasi Mcharo, Prof David Monda, Kennedy Chesoli, Washington Osiro, David Ochwangi, Prof Wanjala Nasong'o, Ann Kariuki, and Dr. Saisi Marasa.
They further noted that the bill would engender disastrous consequences in the loss of human resources and expertise if passed.
The diasporans argued that Section 25 (3) of the bill violates the Constitution, which does not have any provisions barring dual citizens from holding ambassadorial posts.
"The Constitution, as the supreme law of the land, does not designate ambassadors and members of the diplomatic corps as 'state officers'. Article 260 is crystal clear on whom a state officer is and ambassadors are not listed," they said.
The bill came in the wake of the controversial appointment of Kenyan-American Mwende Mwinzi as Kenya's ambassador to South Korea.
MPs insisted that Mwende must relinquish her US citizenship before taking up the role, citing section 31(1) of the Leadership and Integrity Act, which bars persons with dual citizenship from holding State offices unless they renounce one. 
But the High Court ruled that Mwende cannot be forced to renounce her US citizenship, with Justice James Makau noting that an ambassador is not a State officer, but a public officer.
Mwende assumed the position in February this year, nearly two years after her nomination by President Kenyatta. MPs maintain her appointment was irregular.